EXPERIENCE 360° COMMUNITY SUPPORT 
Provide owners and operators the capabilities to more effectively and efficiently promote resident quality of life – and family peace of mind – through data-driven insights powered by our life safety, health & wellness, engagement, and entertainment technologies.
Sentrics360SM suite empowers operators to enhance resident engagement, TV/phone/internet, and life safety all through a single data-driven platform. The components of Sentrics360 (Entertain, Engage, and Ensure) make an integrated purpose-built platform, for senior living. The outcome:
Enhance resident experience, health, and safety
Improve staff efficiency and satisfaction
Bolster family confidence and trust
Learn More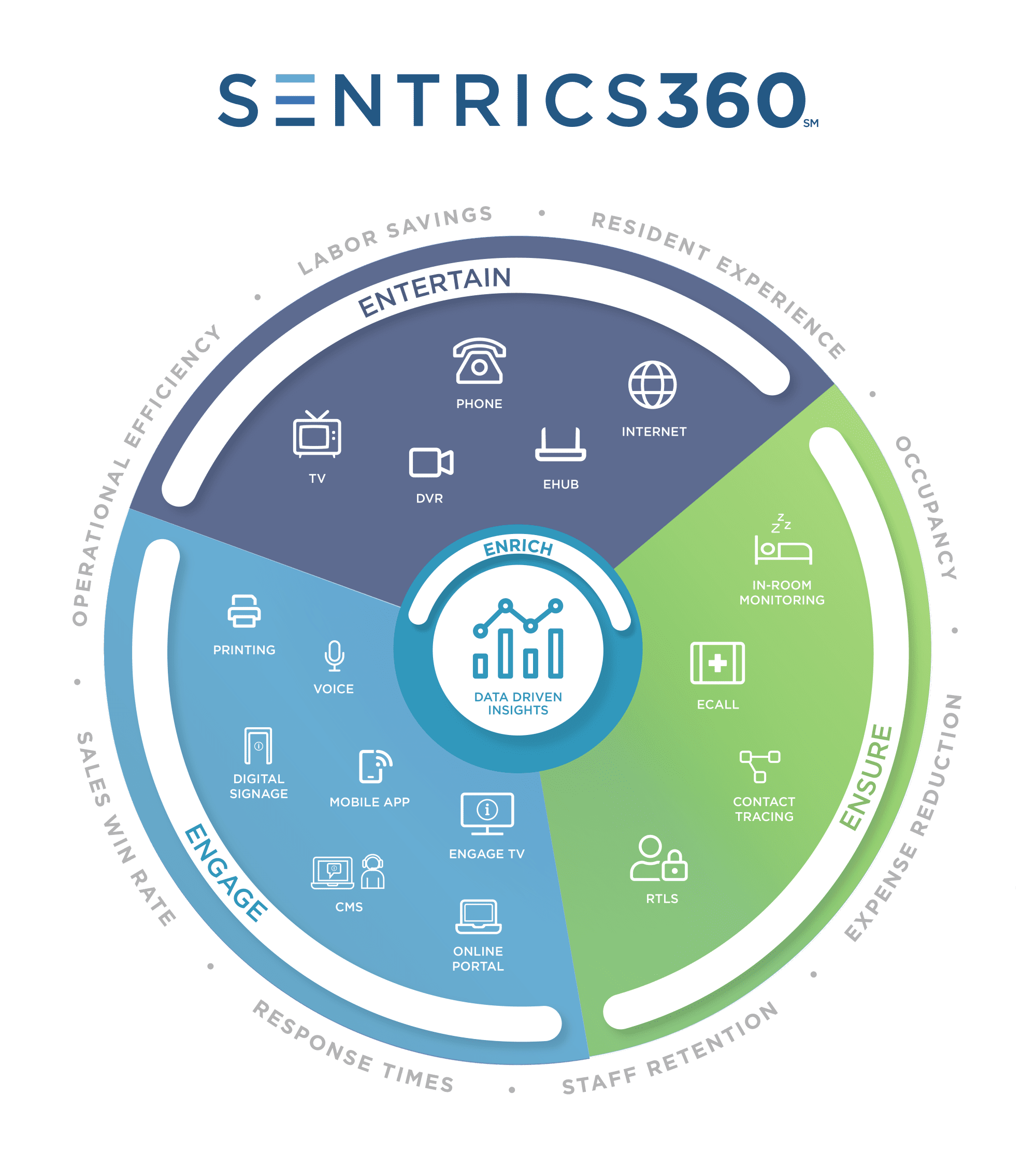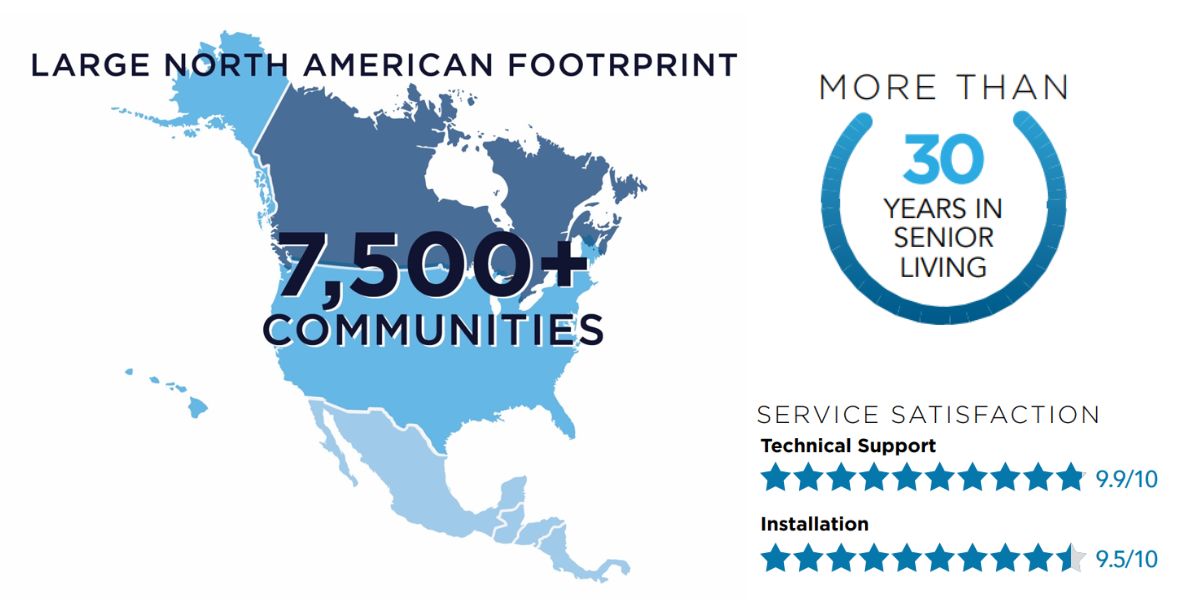 SENTRICS' GAME-CHANGING SERVICE OFFERINGS
To help you and your teams maximize your technology investment, we surround your senior living community and hospital with the services and support you need from installation to optimization.
Learn More About Our Solutions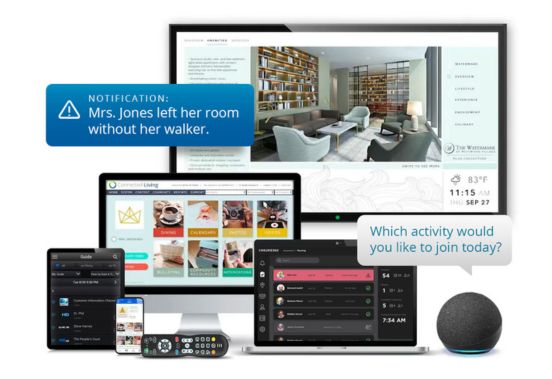 "We are implementing the entire Sentrics360 suite because it integrates life safety, entertainment, engagement and care insights into one complete, easy-to-use solution. The Sentrics team is top notch. And every team member we've met is a quality person with high energy. You can't go wrong partnering with Sentrics."
Joseph Jasmon | Founding Partner at Elevate Senior Living
"We are very happy working with Sentrics! Not only were you able to install Entertain360 before our cable provider left the market, but our residents love having all the channels that are familiar to them. Your customer support team is very responsive. And although we haven't been able to utilize MessageNOW yet, it was one of the products that sold on your solution as a great way to keep our residents informed, especially during this time."
Chamika Poole, LNHA, RN | Administrator at Butler County Care Facilities
"For over 15 years, we have used Sentrics Ensure360 products for life safety in our communities. Their products help our residents feel safe and secure. The company's customer service and technical assistance always provide a high level of expertise when supporting our communities. Our Sentrics partnership is greatly appreciated."
Juan Medina | Director of Building Facilities & Maintenance at Merrill Gardens
"Sentrics's solution is a no-brainer. It gives the patient a voice, and is an extra set of eyes and ears into patient engagement."
El Camino Hospital, Mountain View, California
"We are extremely pleased with the TV service we have from the Entertain360 platform. Our Assisted Living residents enjoy the channel selections. Whenever service is needed, the response times are fast and issues resolved quickly. So far, we are a very happy customer!"
Dan Marczak | Business Office Manager at River Glen of St. Charles
The Engage360 system setup was a breeze. The remote control programming was the easiest I've encountered, no searching or input codes needed. By far, Engage360 was simple, and stress free compared to other systems in the market.
J Edwin Perez | Director of Environmental Services at Sonata West
I'm so excited about the new voice technology! Navigating Engage360 is much easier; I just say what I want! I live by the KISS philosophy—just keep it simple—and that's what this voice technology does!
Nancy Bossert | Sonata West Resident
The best selling point is that it is easy, easy, easy! Easy to install, you just plug it in; easy for residents to activate from a familiar device they already have; and easy commands that help residents navigate Engage360 simply.
Brook Ellis | Regional Director for Sonata West
In a momentous collaboration, Newsweek and Statista have unveiled their inaugural "America's Best Continuing Care Retirement Communities 2024" rankings,...
Read More