Extraordinary times call for extraordinary measures. Be ready with Wireless Nurse Call from Sentrics.
The Sentrics Wireless Nurse Call Solution is a quick-access, wireless plug and play system that ties nurse call pendants to a nurse's mobile device for instant and direct patient support. Leveraging the Sentrics' Ensure360SM technology, you can stand up the system in any temporary facility in hours by connecting it to power, the internet, and adding access points. Your staff will program nothing, and you can have confidence in the solution that's been powering senior living facilities for more than 40 years.
Mobile App
Patient nurse call pendants connect wirelessly to a mobile app on the nurse's personal phone or tablet. No additional devices needed.
Easy to Install & Deploy
Plug in one box and the included Zigbee-powered access points. No impact to the facility WiFi network.
Remote Programming
We manage programming so your onsite staff can focus attention where it's most needed—on your patients.
Quick Clean
Wash pendants in a commercial dishwasher or sanitize them using standard nurse call cleaning processes.
Robust Reporting
Track usage, response times and more with quick-access, Web-based reports.
Battery Backup
15+ hour battery backup and battery alerts on all wireless devices.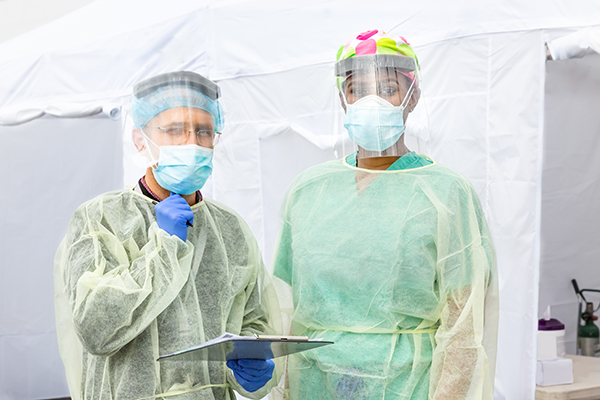 When speed and reliability matter most, trust a proven partner.
Set up your mobile unit in hours with the technology partner proven in senior living communities for more than 40 years.
If you are installing popup or mobile units or designating areas of existing facilities for COVID patients, Sentrics stands ready to provide the wireless nurse call capabilities your clinicians will need.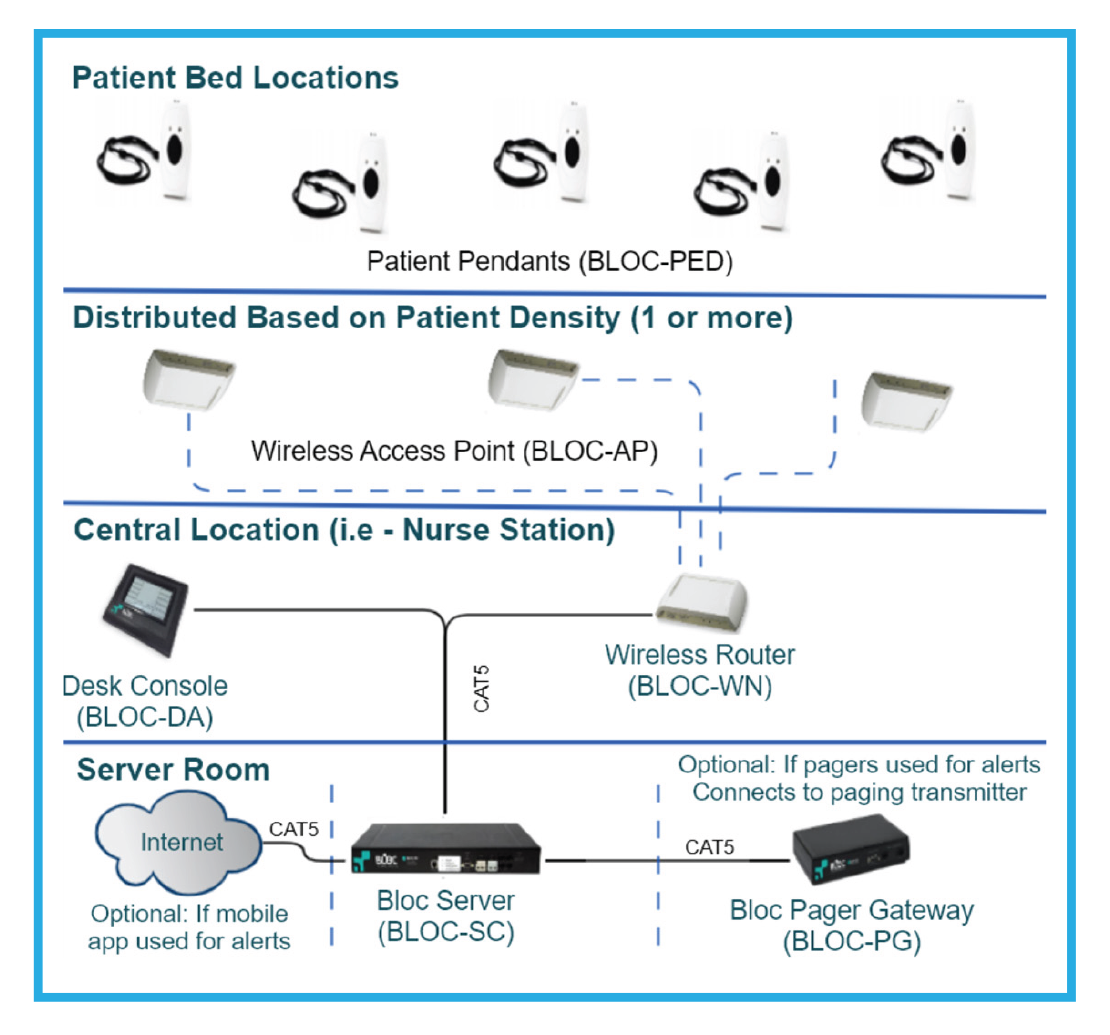 Wireless Nurse Call for Rapid Deployment
Sentrics' innovative wireless nurse call system is designed specifically to quickly and seamlessly connect nurses with patients in temporary locations. Our stress-free solution deploys in hours and requires minimal IT support.
Learn more about wireless nurse call.