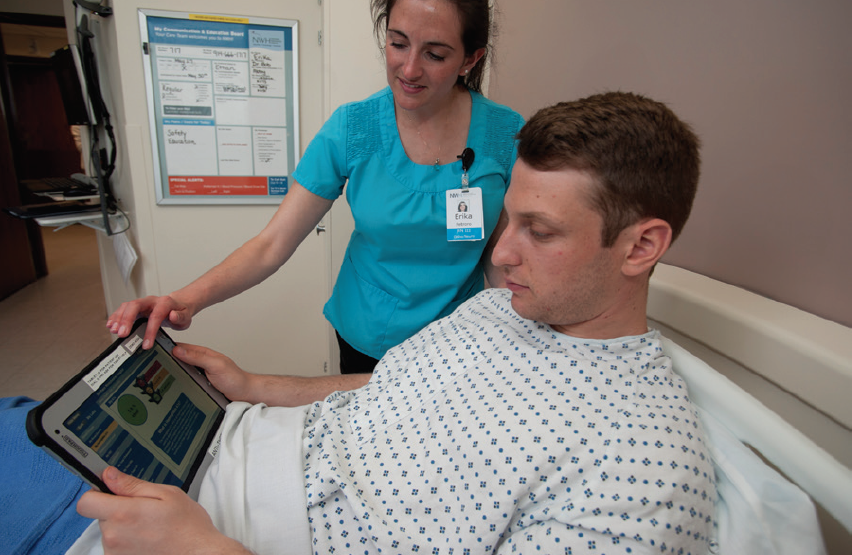 How COVID-19 Accelerates the Need For Tech-Enabled Patient Education
The best way to get patients back in the door is to send happy patients out the door. Improving the patient education experience is key. But how?
COVID-19 has severely impacted the financials for many hospitals across the country. Public fear combined with the temporary cessation of non-essential treatment is resulting in billions in hospital losses monthly. Until their concerns about safety can be addressed, patients will remain reluctant to return to hospitals. That makes it more important than ever to focus on stellar patient satisfaction scores and word of mouth referrals to build patient volume.
In this white paper, you'll learn:
How patient education is key to instilling patient trust and satisfaction
Why traditional patient education will no longer suffice
How to implement a tech-enabled patient education strategy
The correlation between tech-enabled patient education and improved HCAHPS scores.
Allen Technologies' powerful E3 platform streamlines patient education and engagement, ensuring that patients have all the necessary health and treatment information available to them. E3 transforms the patient room TV, tablet or bedside touchscreen into an engaging, interactive hub of personalized education, robust entertainment and concierge-type services at the patient's fingertips. E3 is helping hospitals nationwide dramatically increase HCAHPS and outperform their competitors.