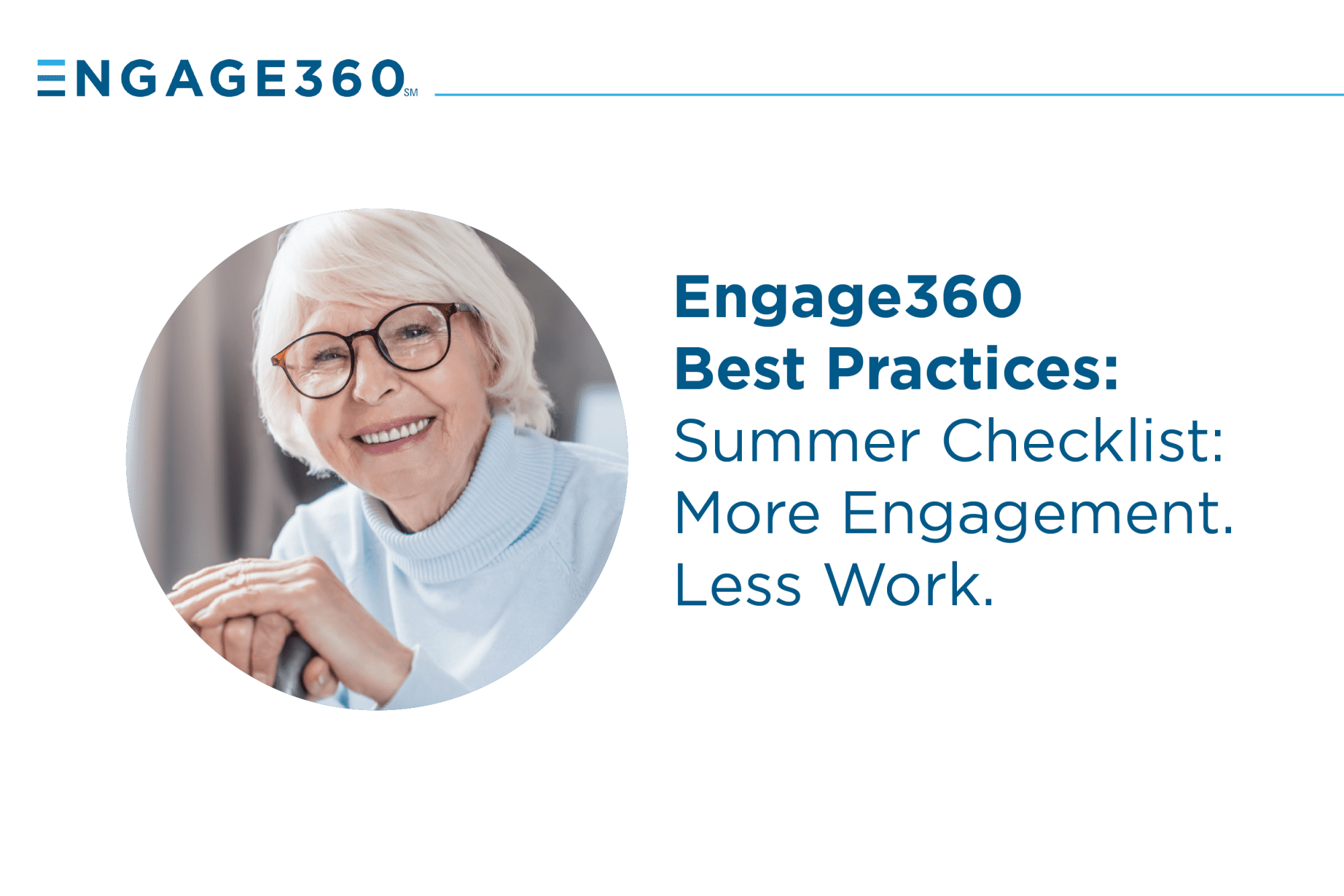 As we continue to push through COVID, residents and family members want more engagement options. Yet, staffing shortages make it harder than ever to fill event calendars. And outbreaks threaten to keep residents sheltering in place intermittently. It is time for the senior living industry to rethink resident engagement strategies across the board to give residents consistent and customized engagement across all care settings.
Your summer checklist includes launching new engagement programs, but how can you do that with fewer staff members.
Replace group events with personalized programs. 
Download our Best Practices Guide to learn more!
Oops! We could not locate your form.