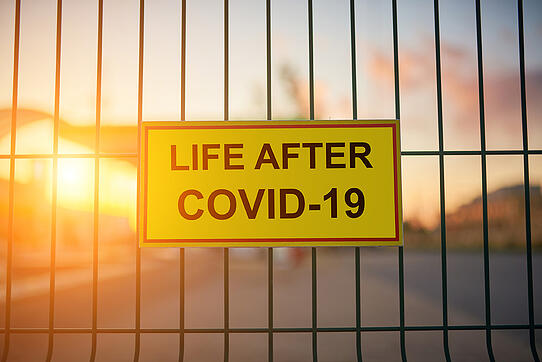 Why Interactive Patient Engagement Should Be at the Top of Every Hospital's New Normal
SIX LESSONS LEARNED FROM COVID-19
The COVID-19 global pandemic has changed the hospital experience in profound ways for patients, providers and loved ones. Experts say there is no going back, and many industry leaders see this as the pivotal moment for hospitals; an opportunity to apply lessons learned to make lasting improvements in the care experience.
In this free eBook, you'll learn:
The post-COVID patient transformation that is coming – and how to be ready
The three patient demands you can't ignore
Six critical lessons learned from COVID-19
How to restore patient confidence and rebuild patient volume
The single answer to creating happy patients
The Mandate for Interactive Patient Engagement is Now
Today's consumer-patients demand Convenience, Control and Communication.
Allen E3 delivers all three.
Allen's E3 interactive patient engagement platform transforms your patient room TVs, bedside touchscreens and tablets into interactive patient education, entertainment and experience hubs. E3 puts your patients in greater control of their hospital experience, directly from the patient bed.