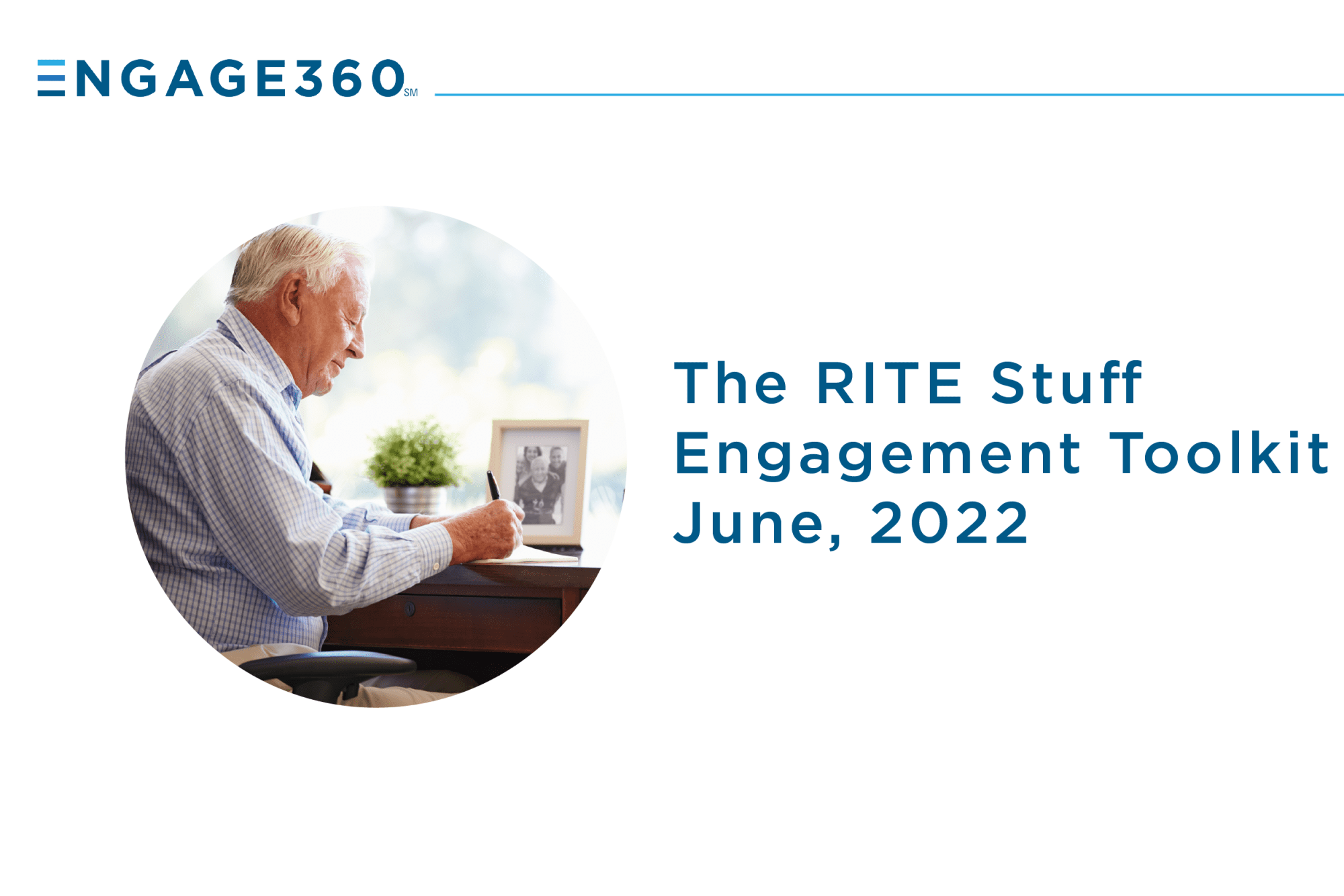 The RITE Stuff: Engagement Toolkit – June
In-room engagement has emerged as  a silver lining of the pandemic. Moving on from social distancing and isolation, we know that residents continue to enjoy alone time and solitude in their own space, exactly as they did well before Covid. The only difference, is we have learned how to support and provide personalized, meaningful and interactive content to maintain health and wellbeing. Use these tools to help residents think creatively about new ways to engage themselves and each other.
Oops! We could not locate your form.