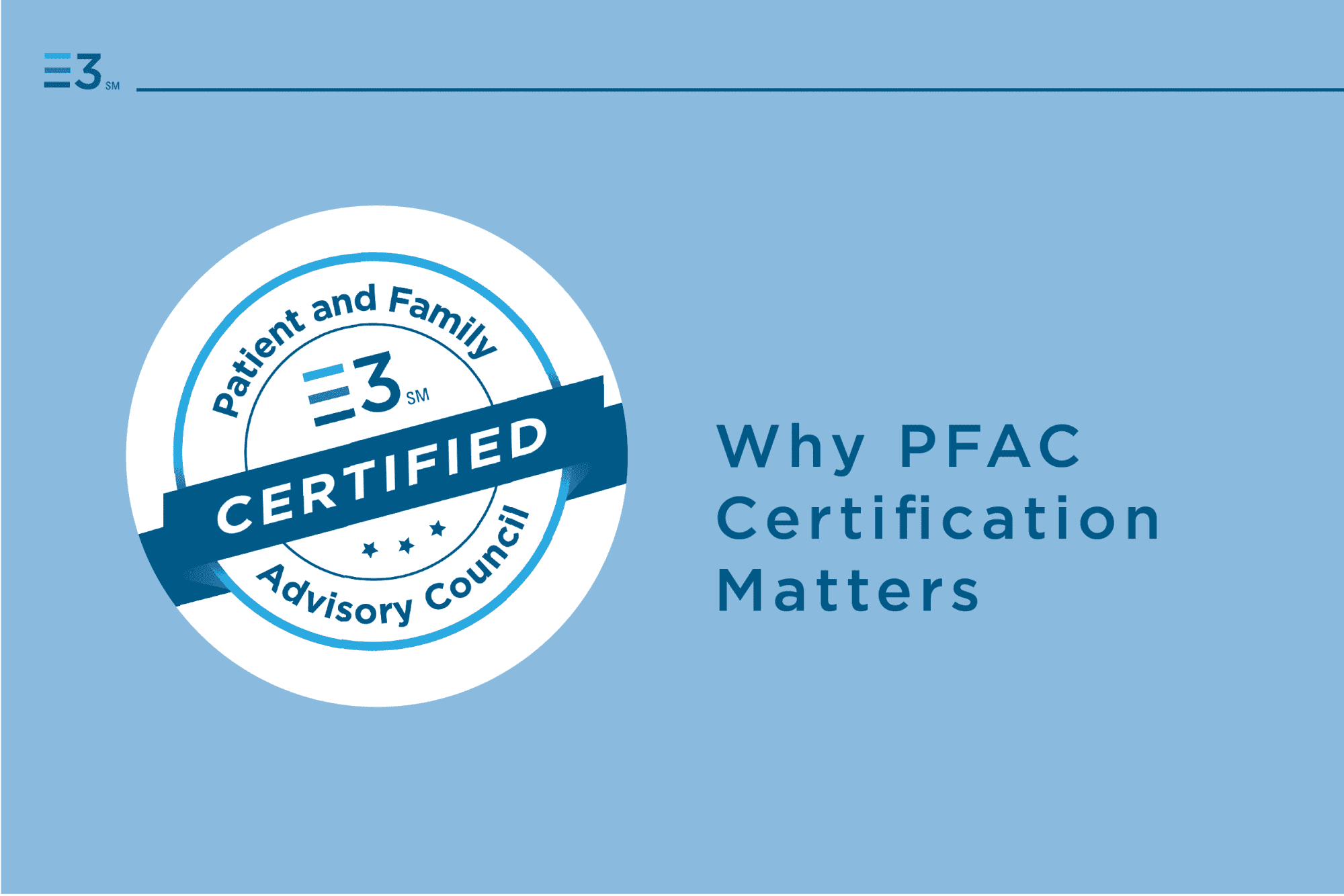 Why PFAC Certification Matters
 Some 40% of hospitals nationwide have recognized the power of a Patient and Family Advisory Council in bringing the consumer-patient voice to the hospital. 
But what about the thousands of healthcare technology companies that hospitals rely on to help deliver an exceptional patient experience? Is yours PFAC certified? 
Please fill out the form below to download: