Seamless Community Communication
Sentrics provides cutting-edge, high speed internet and voice services that are easy to access and easy on the budget. Powerful internet plans coupled with familiar landline voice systems provide residents and staff better ways to communicate—all at affordable costs.
Increased Resident Engagement
Residents have familiar, like-home ways to connect with friends, families, staff, and neighbors.
Low Costs
Low cost internet and phone plans are less expensive and more reliable than typical WiFi.
Fully Managed
Fully managed services ensure that your internet connection and network is secure and up when it needs to be. If a problem does occur, expert help is just a phone call away.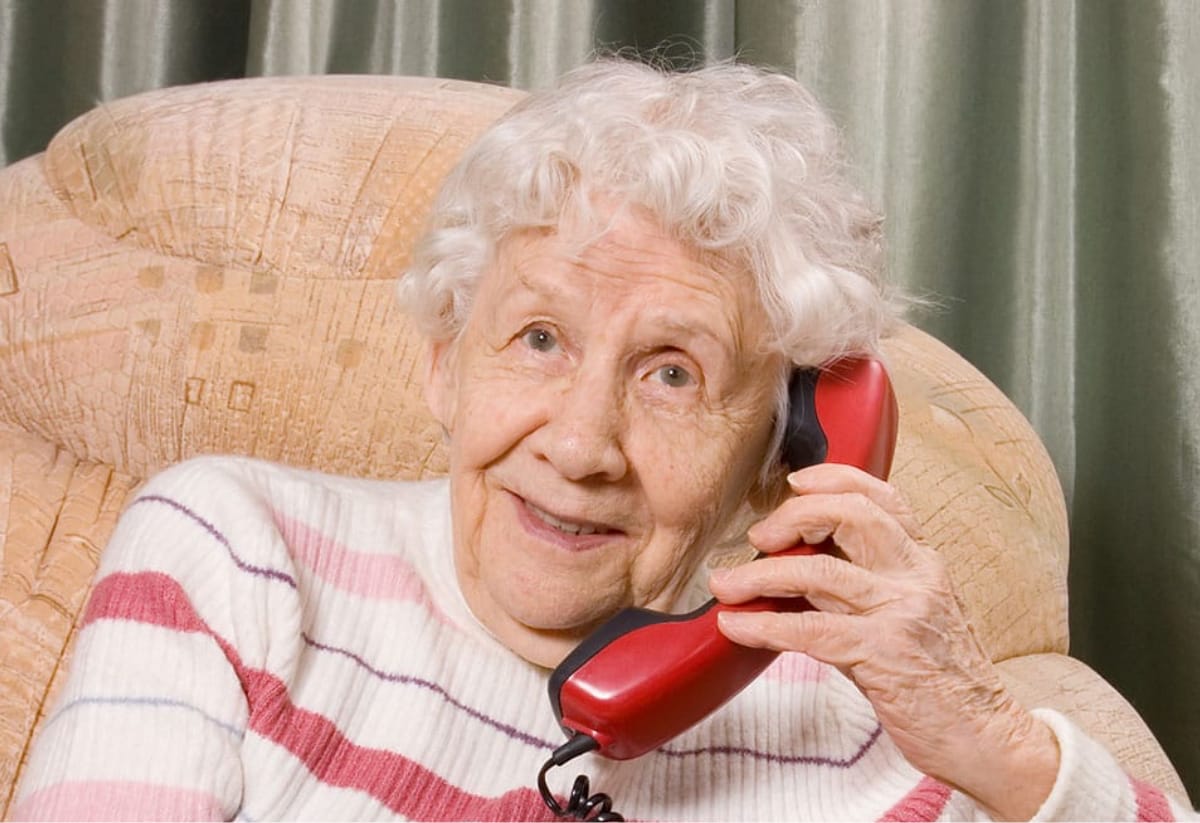 "We are implementing the entire Sentrics360 suite because it integrates life safety, entertainment, engagement and care insights into one complete, easy-to-use solution. The Sentrics team is top notch. And every team member we've met is a quality person with high energy. You can't go wrong partnering with Sentrics."
Joseph Jasmon | Founding Partner at Elevate Senior Living
"Our company has been working with the Sentrics' Sales Team for the last several years. We have implemented the systems and products in 19 of our communities and have seen a drastic increase in the safety of our buildings and the quality of care we can provide to seniors. The Sentrics team has proven to be a great partner for us and we are constantly impressed by the level of customer service they provide."
Nick Dwyer | Development Manager at Dover Development
"For over 15 years, we have used Sentrics Ensure360 products for life safety in our communities. Their products help our residents feel safe and secure. The company's customer service and technical assistance always provide a high level of expertise when supporting our communities. Our Sentrics partnership is greatly appreciated."
Juan Medina | Director of Building Facilities & Maintenance at Merrill Gardens
"After 15 years in long-term care, I can say I have never received such excellent customer service and ease of presentation from a provider."
Kimily Taylor | Executive Director at The Gardens of Germantown Memory Care
"I've used similar systems in the past, but nothing compares to the Sentrics product and its team. Through the Sentrics' training, I've been able to learn how to access data-driven reports that help me provide employee-specific coaching and improve resident care."
Beth Richardson | Regional Director of Operations at Arbor Terrace of Johns Creek
"We are very happy working with Sentrics! Not only were you able to install Entertain360 before our cable provider left the market, but our residents love having all the channels that are familiar to them. Your customer support team is very responsive. And although we haven't been able to utilize MessageNOW yet, it was one of the products that sold on your solution as a great way to keep our residents informed, especially during this time."
Chamika Poole, LNHA, RN | Administrator at Butler County Care Facilities
"We are extremely pleased with the TV service we have from the Entertain360 platform. Our Assisted Living residents enjoy the channel selections. Whenever service is needed, the response times are fast and issues resolved quickly. So far, we are a very happy customer!"
Dan Marczak | Business Office Manager at River Glen of St. Charles
"I would not want to work for another community that does not have a Technology Concierge"
LaBaron Hendrieth | Executive Director at The New England Club: A Holiday Retirement Community
The Engage360 system setup was a breeze. The remote control programming was the easiest I've encountered, no searching or input codes needed. By far, Engage360 was simple, and stress free compared to other systems in the market.
J Edwin Perez | Director of Environmental Services at Sonata West
Sentrics has assembled a suite of services that bring to market unified solutions. No longer do we have to piece together numerous platforms. We rely on their Infinity program to help us keep our trusted solutions up to date while allowing us to easily budget our costs.
Tony Kennard | Chief Information Officer and Partner Common Sail Investment Group
I'm so excited about the new voice technology! Navigating Engage360 is much easier; I just say what I want! I live by the KISS philosophy—just keep it simple—and that's what this voice technology does!
Nancy Bossert | Sonata West Resident
The best selling point is that it is easy, easy, easy! Easy to install, you just plug it in; easy for residents to activate from a familiar device they already have; and easy commands that help residents navigate Engage360 simply.
Brook Ellis | Regional Director for Sonata West
Internet Plans Customized for Senior Living
Provide your residents with the fastest and most reliable internet access both inside and outside the community. Say goodbye to dead spots, dropzones, and slow, unsecure networks. Flawless internet connectivity gives residents high-speed access to a variety of entertainment and connection avenues right from their smartphone, laptop, or tablet.
Resident-dedicated internet prevents common enterprise WiFi issues, such as bandwidth over-usage and slow speeds.
Residents can easily connect to all of their favorite in-room devices, including laptops, phones, wearables, eReaders, tablets, and printers
Variety of speeds available.
Senior living communities can prioritize and protect traffic, ensuring that usage and activity is not shared with other members of the community.
Fully managed senior internet service includes the ability to dial *123 for live resident or business support. Includes equipment and services covered through contract terms.
Senior Phone Plan
Most seniors prefer to talk over a landline versus a cell phone. Give your residents a way to talk with friends, family, staff, and other residents in the manner of their choosing. Sentrics offers senior living communities a state-of-the art resident voice package that is made for seniors.
Get unlimited talk with local and long-distance calls, as well as a flat rate on International calls.
Phone service packed with features, including call waiting and forwarding, three-way calling, caller ID, and voicemail.
Residents can dial other residents by room number or extension with resort style dialing.
Expanded number porting helps residents keep the numbers they've had for years.
Enhanced 911 automatically provides the police and fire department the resident's room number for a more immediate response.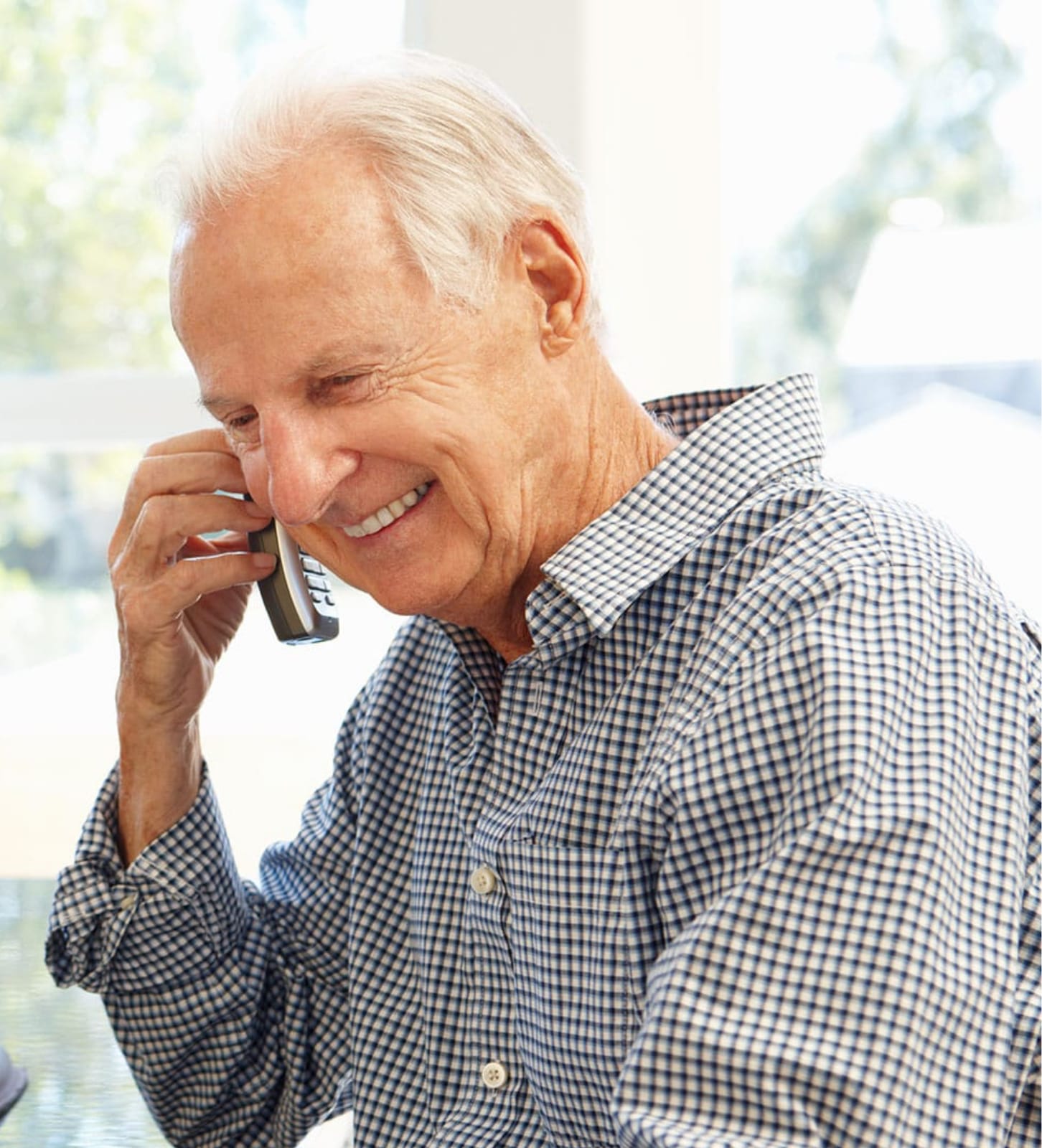 Bundle Services for More Benefits
Exceptional security
Keep resident and business data separated with prioritized and protected traffic.
Customizable bandwidth
Tailor your voice and internet options to meet your community's needs and budget.
Fully managed and guaranteed
Because we manage voice and internet for you, you can focus on the business of running your business.
Business Internet
Your senior living community's internet must be secure and operate flawlessly. Provide your staff with fast and dependable ways to connect inside and outside the organization. It's professionally managed so you don't have to manage it.
All Internet media available including fiber, SD-WAN and more.
Give staff unlimited ability to connect devices.
Get the bandwidth you need with unlimited customizable speeds.
V-LAN completely separates resident lines from business lines, allowing you to maintain HIPAA compliance while prioritizing and protecting traffic.
Fully managed resident and business support. Just dial *123 to start troubleshooting.
Includes professional installation, equipment and service for the life of the contract. No replacement costs or support costs means your expenses are predictable.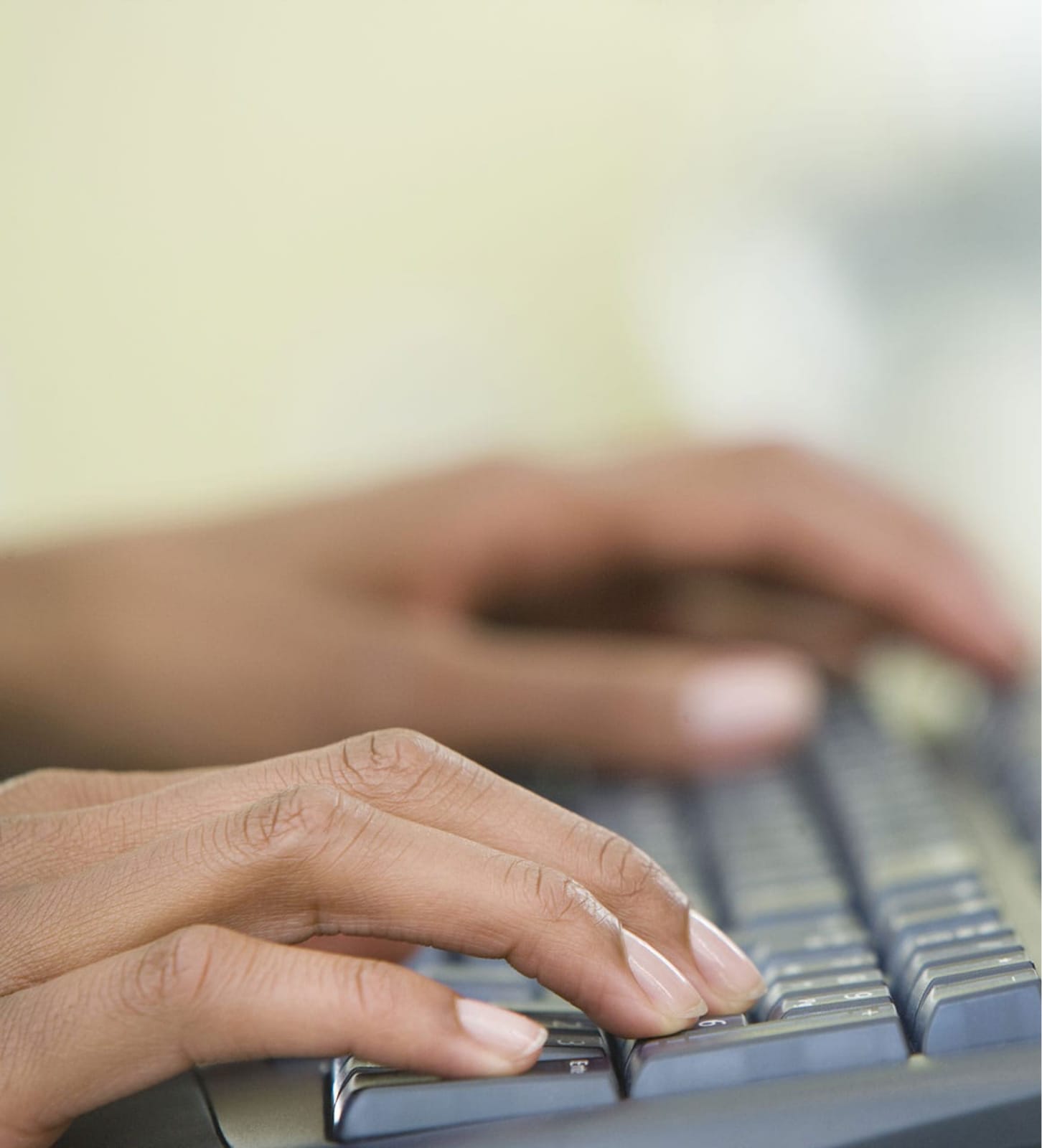 Business Voice
Replace your outdated desk phones with modern VOIP telephones packed with features.
Includes caller ID, voicemail and an automated attendant.
Computer telephony integration enables your phone and computer to work together. Includes unified messaging to enable staff to fax from their phone or access voice messages over the computer.
Integrate with your computer to see who is calling and answer the phone directly from the computer.
Gain efficiencies with modern VOIP phones that include LCD display, caller ID and log, speakerphone and intercom, personal directory and more.