A VIBRANT ECOSYSTEM OF DATA-DRIVEN SOLUTIONS FOR SENIOR LIVING
For decades, Sentrics has been an innovator within the senior living space. Our Sentrics360SM suite leverages cutting-edge technology to create a 360-degree view of resident needs, allowing senior living communities to gauge the physical, medical, social, and behavioral status of each resident's health and wellbeing. Four components—Ensure360SM, Engage360SM, Entertain360SM, and Enrich360SM—make up this groundbreaking, integrated suite of solutions. Together they help senior living provide proactive care, build trust and confidence with family members, and engage residents fully to create a healthier, happier experience.
Contact Us
Sentrics Alzheimer's Focus
"For over 15 years, we have used Sentrics Ensure360 products for life safety in our communities. The company's customer service and technical assistance always provide a high level of expertise when supporting our communities."
Juan Medina | Director of Building Facilities & Maintenance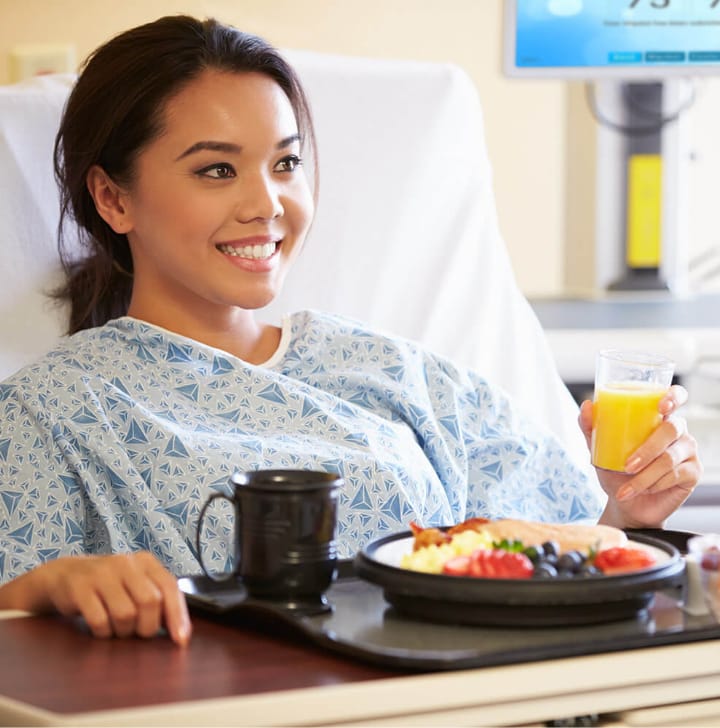 "Sentrics E3's impact to our patient engagement was immediate. Monthly patient views of videos jumped 1,085% since deploying Sentrics's automated feature."
Providence Saint John's Health Center, Santa Monica, California
CONTROL, COMMUNICATION AND CLINICAL EFFICIENCY IN HEALTHCARE DELIVERY
The Sentrics E3 Patient Experience Platform offers patients control over their environment, facilitates real-time communication between patients and caregivers, and drives clinical efficiency for educational assignments, information sharing, discharge planning, and patient satisfaction inputs. The result is a better patient experience and a more efficient hospital.
Learn More About Our Services
SENTRICS' GAME-CHANGING SERVICE OFFERINGS
To help you and your teams maximize your technology investment, we surround your senior living community and hospital with the services and support you need from installation to optimization.
Learn More About Our Solutions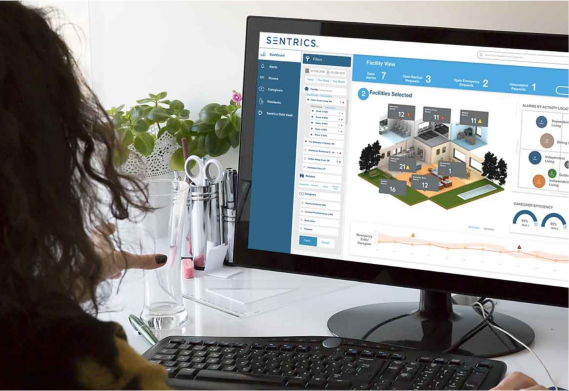 SAFETY TODAY AND EVERYDAY
COVID-19 introduced unprecedented new challenges to hospitals and senior living communities. Sentrics answered those challenges with innovative new solutions—from contact tracing and case management to digital relaxation and entertainment tools—all of which keep residents, patients, families, and your staff connected and protected.
As a partner to thousands of senior living communities and hospitals, we look for every possibility to help you deliver the safest, highest level of care for your residents and patients.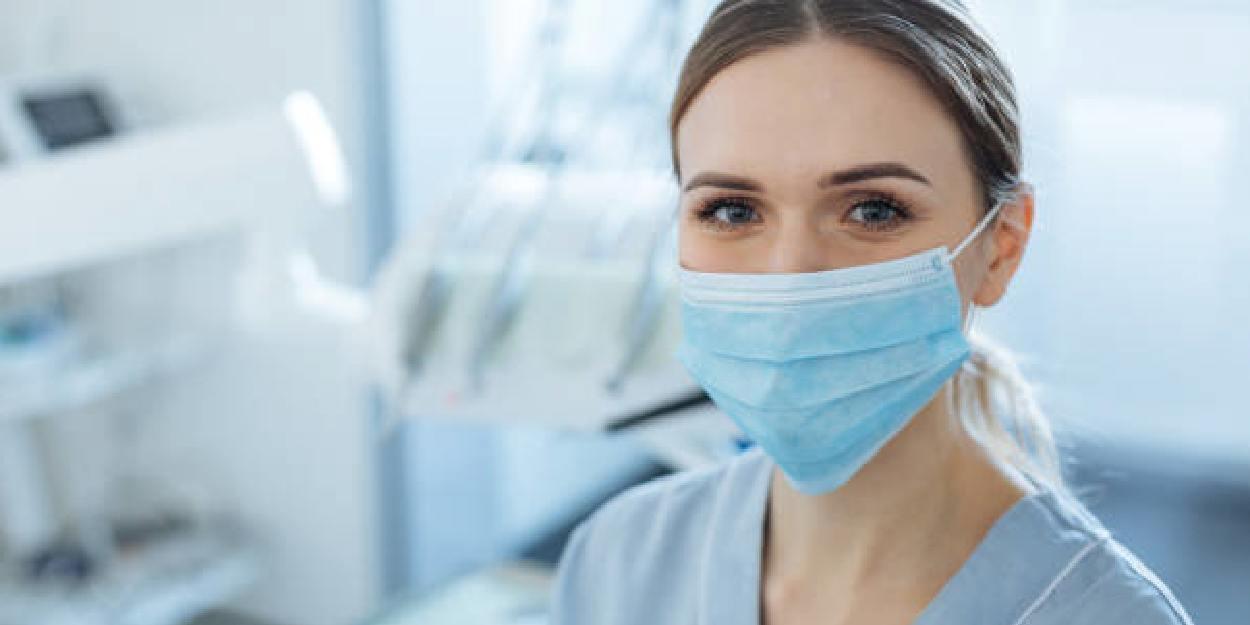 "The Sentrics E3 platform has been critical in supporting our continual journey to improve the patient experience. Using Sentrics' E3 platform on our patient room TV has helped us improve patient access to health information dramatically and improve the patient's ability to more fully control the physical environment while in the hospital."
Banner Health Page Hospital, Page, Arizona
"This Sentrics E3 technology helps us improve the patient experience and improve health outcomes. Continually improving our patients' satisfaction is a top priority for our hospital, and E3 helps us care for our patients and make their stay as comfortable as possible."
Val Verde Regional Medical Center, Del Rio, Texas
"Changing to Sentrics E3 smart TVs reduced TV trouble calls an incredible 82 percent, and dramatically reduced the time our nursing staff was spending in the patient room explaining how to the use the TV system."
Methodist Specialty & Transplant Hospital, San Antonio, Texas
"Sentrics E3 is very easy for our patients to use, whether they are requesting a guest meal, want their room cleaned, or need other services. E3 automates the routing of those non-clinical requests so that the right department can respond quickly to patient needs, and our nursing staff can stay focused on clinical care." 
Hunt Regional Medical Center, Greenville, Texas
"Sentrics E3's impact to our patient engagement was immediate. Monthly patient views of videos jumped 1,085% since deploying Sentrics's automated feature." 
Providence Saint John's Health Center, Santa Monica, California
"Sentrics E3 is proving to be a significant contributor to improved patient experience at Northern Westchester. It is a key part of how we are continuing to deliver the best experience possible." 
Northern Westchester Hospital, Mount Kisco, New York
"Sentrics E3 is empowering and respectful for patients, seamless for nursing and the end user, and has resulted in a 600% increase in our patients' engagement in their education."
Torrance Memorial Medical Center, Torrance, California
"Sentrics's solution is a no-brainer. It gives the patient a voice, and is an extra set of eyes and ears into patient engagement."
El Camino Hospital, Mountain View, California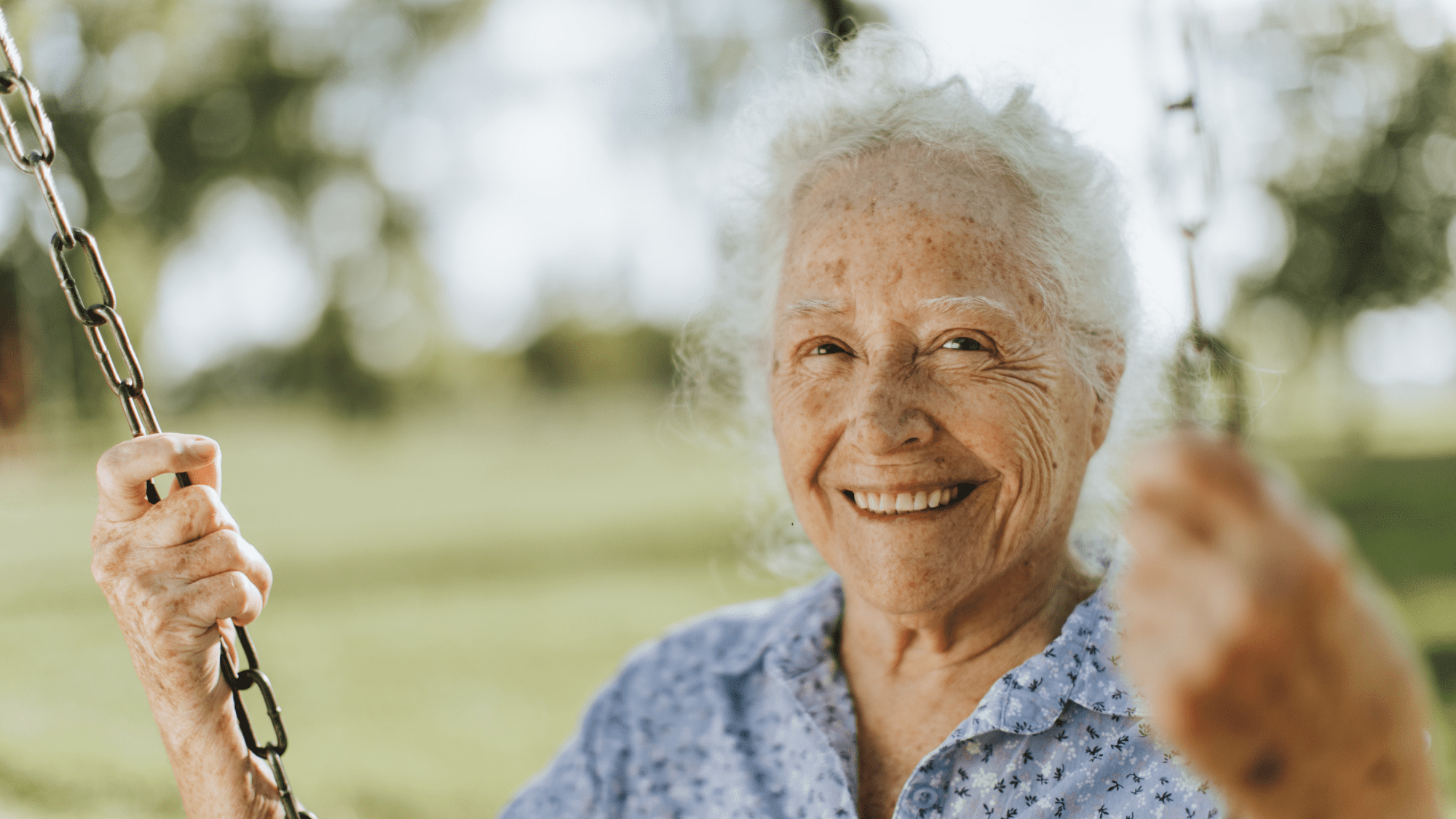 Sentrics announced its plans to add a Resident Journey app to its Engage360SM platform in October 2021 to drive...
Read More
OUR TRUSTED PARTNERS