About Sentrics
Founded in 2016 and headquartered in Dallas, Texas, Sentrics is revolutionizing the future of senior living. The powerful Sentrics360SM platform is a vibrant nexus of integrated data-driven solutions that help families, senior living communities, and healthcare providers deliver the highest quality of care for seniors.
When it was first founded, the Sentrics vision encompasssed five core objectives:
Improve resident experience, safety, and health
Provide a better staff experience
Intervene and prevent adverse events
Support emerging healthcare reimbursement and primary care models
Maximize IT ROI for senior living communities
Join Our Team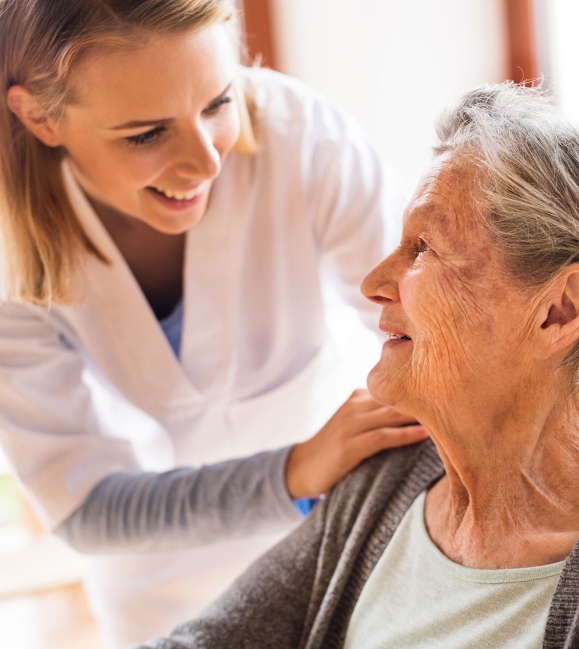 Sentrics knew it needed to offer the senior living market a 360-degree view of the resident that captured and supported a resident's physical, medical, social and behavioral needs. To help accomplish this, Sentrics acquired the strongest technologies in the industry. It brought Ciscor and Silversphere together to form the foundation for its life safety solution, Ensure360. It leveraged SeniorTV and Esco Technologies' CareConnect to power its Entertain360 solution. Sentrics built on top of the Allen Technologies acquisition to build the Engage360 platform. And Ensure360 is a ground-up development effort.
Driven by these game-changing technologies, the Sentrics360 suite converts physical, medical, social, and behavioral micro-moments of data into actionable insights. It provides senior living communities with a comprehensive 360-degree view of the wellbeing of every senior in the community.
Sentrics leans on sensor technology, its platforms and third-party solutions to collect data, while machine learning and AI analyze and interpret the data, empowering staff to make the best care decisions and optimize their operations. Armed with this powerful information, senior living communities can ensure that their residents are safe, engaged, and entertained. Sentrics leverages data and technology to inform care decisions and help a community transition from being reactive to proactive.
Sentrics has five locations in Dallas, TX, Austin TX, Akron, Ohio, Cincinnati, OH and Daytona Beach, FL.
Meet The Team
"After 15 years in long-term care, I can say I have never received such excellent customer service and ease of presentation from a provider."
Kimily Taylor | Executive Director The Gardens of Germantown Memory Care
Sentrics Values
Sentrics follows a servant leadership model and lives by five core values.
Integrity
We never blur the line; we don't tip-toe up to the line. We are honest in our interactions and we know that we are only as good as our last client interaction. We believe in transparent communication that can always be trusted. Answers may not always be what we want to hear, but we can KNOW that it is honest.
Authenticity
We expect our organization to be authentic and genuine. We are NOT everything to everyone; no one can be. We are focused on who we are and what we can do well for our clients and ourselves. We believe in servant leadership with our clients, our Team members, our shareholders and our community, and we will always do the right thing.
Passion
We have an intense desire for success; and we determine success on how much value we create in our clients' business. We give everything we have to serve our purpose for our clients, each other and our stakeholders. We are dedicated, enthusiastic, focused and engaged. We long to be better than our competition not just for financial gain, but because we truly believe we can be the best and make a difference.
Innovation
We are a technology organization that thrives on innovation and strategic thinking. This is how we were designed and how we operate. We reward thinking ahead and "outside of the box." We believe that mistakes made moving forward make us better; we learn and improve.
Love
We believe in love as a VERB. The word love when used as a verb means patience, kindness, respect, forbearance; never boastful or arrogant. We believe that everyone deserves this kind of love. We honor and expect this in our workplace.