IMPROVE STAFF WORKFLOWS WITH SEAMLESS E3 INTEGRATION
Sentrics E3 Patient Experience Platform transforms the traditional patient room into a Patient Smart Room™.
Automated health education assignment, improved health information sharing, seamless EMR integration, and automated discharge planning enable clinical staff to focus on delivering optimal patient care.
Integrated BAS energy adjustments, integrated ADT room-turn efficiency, and customized dietary ordering streamline hospital operational efficiency saving you time and helping with cost reduction.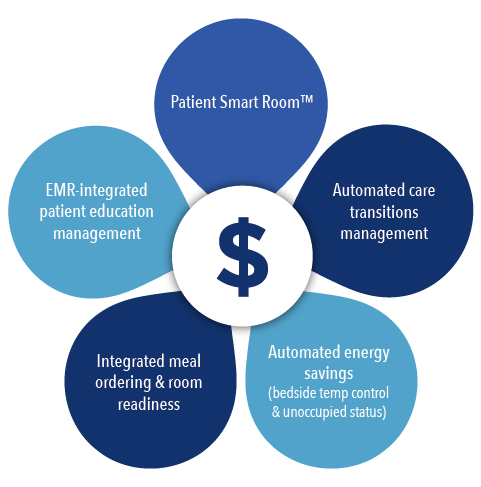 HEALTH EDUCATION MANAGEMENT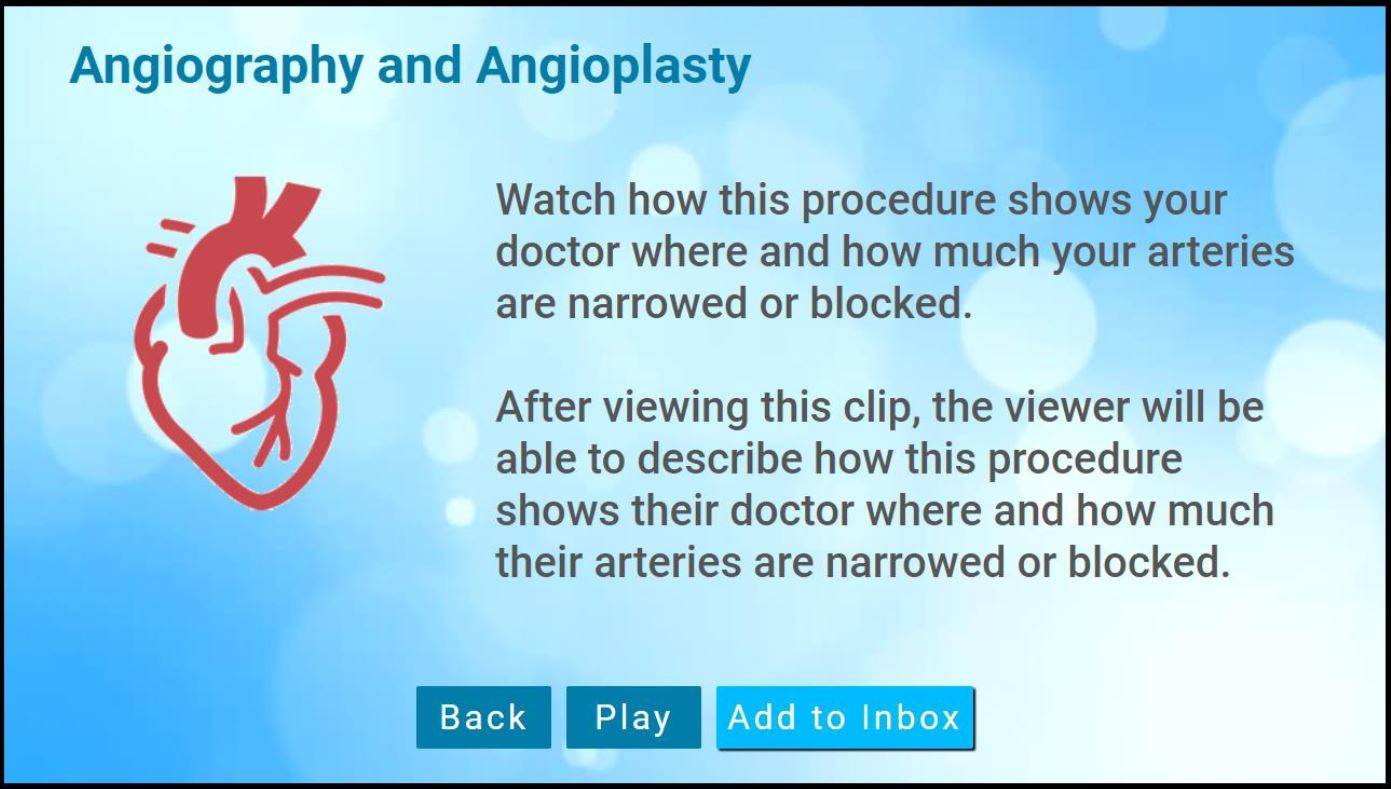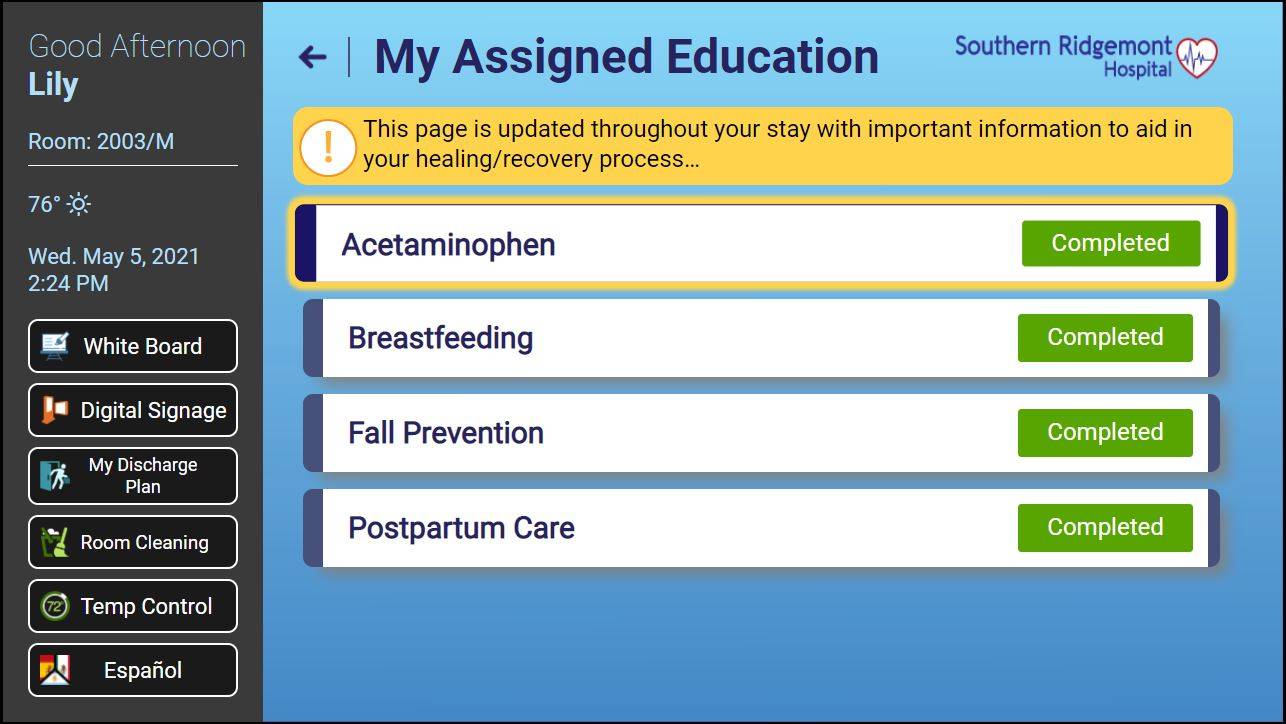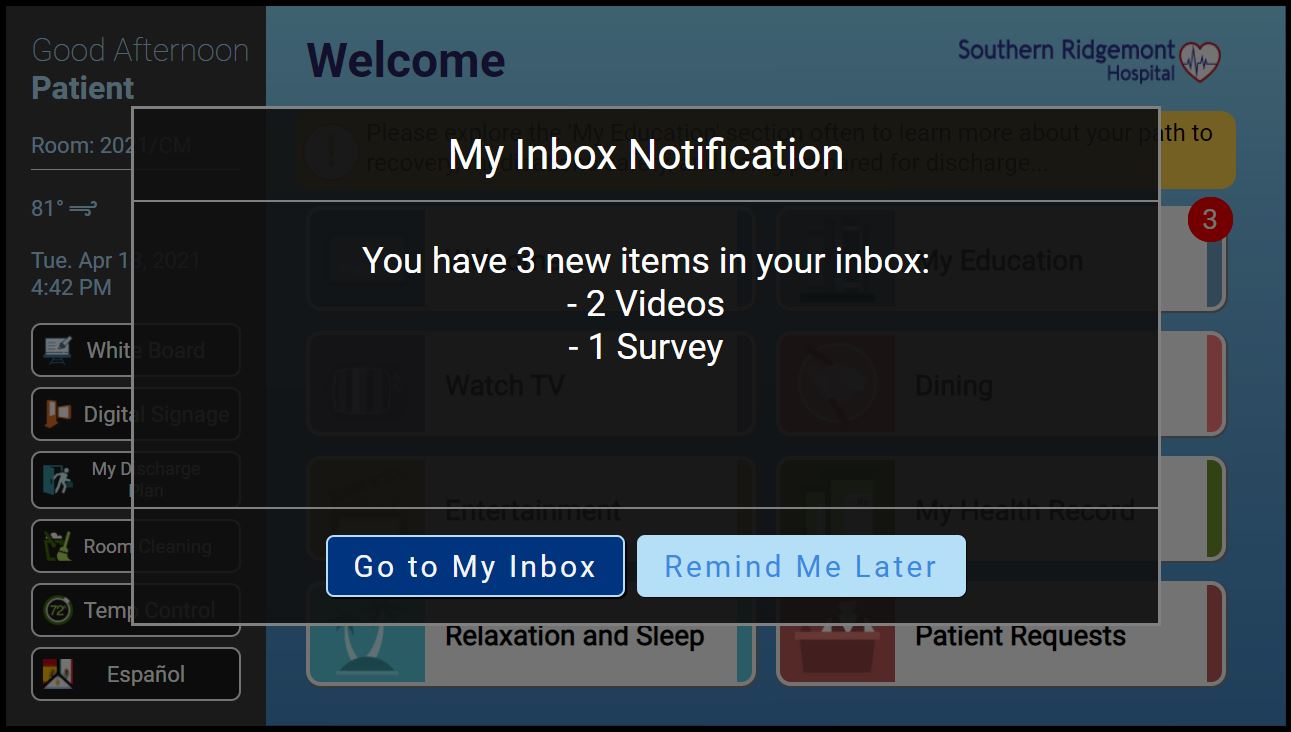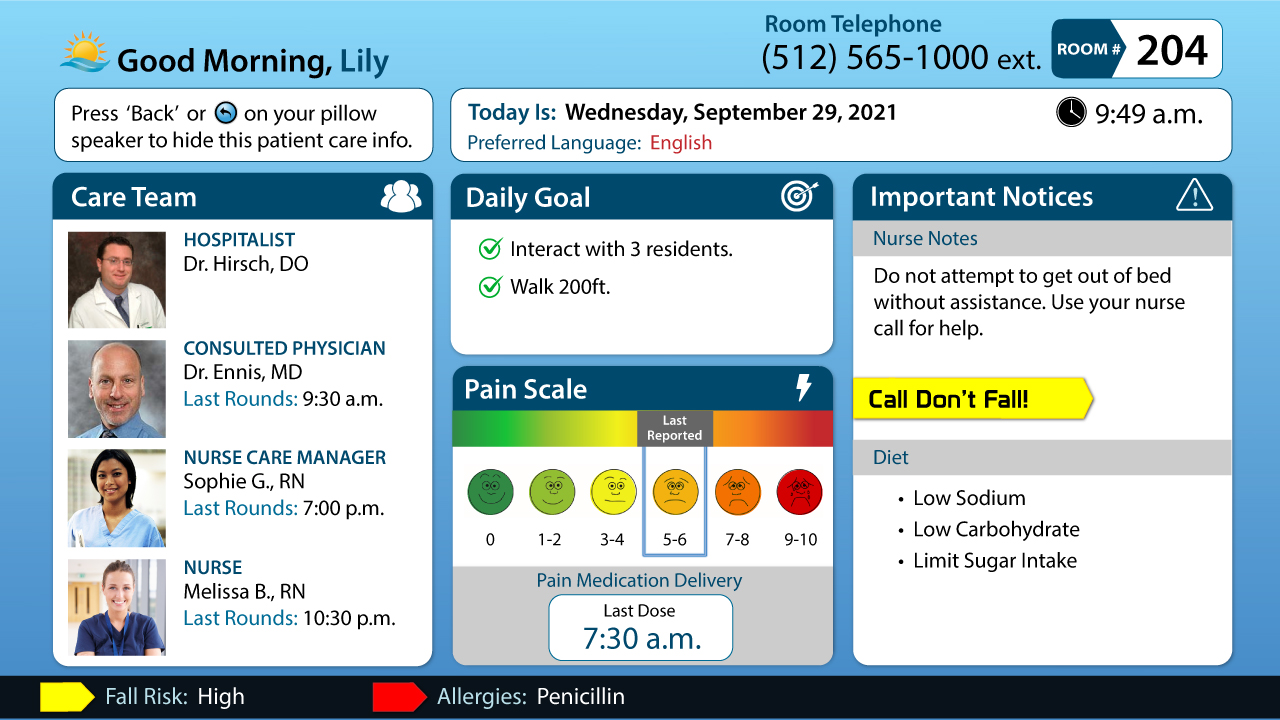 Patient Education Management
Create a customized education plan easily for each patient, integrated with their EMR, and automatically assign education videos on patient admission.
Education Completion Reporting
After the patient views the assigned education content, E3 logs the progress into the patient's EMR record. The nurse can then track compliance easily and follow up with teach-back strategies during rounds.
Patient Reminders and Notifications
Customize and deliver patient reminders to groups or individuals, request patients to complete daily check-in surveys and see results immediately, and automate meal and medicine reminders to improve communication between nurses and patients.
Information Sharing via Digital Whiteboards
Power two-way communication between nurses and patients with digital whiteboard and eliminate the time-consuming and manual inefficiency of dry erase white board.
CLINICAL OPTIMIZATION FEATURES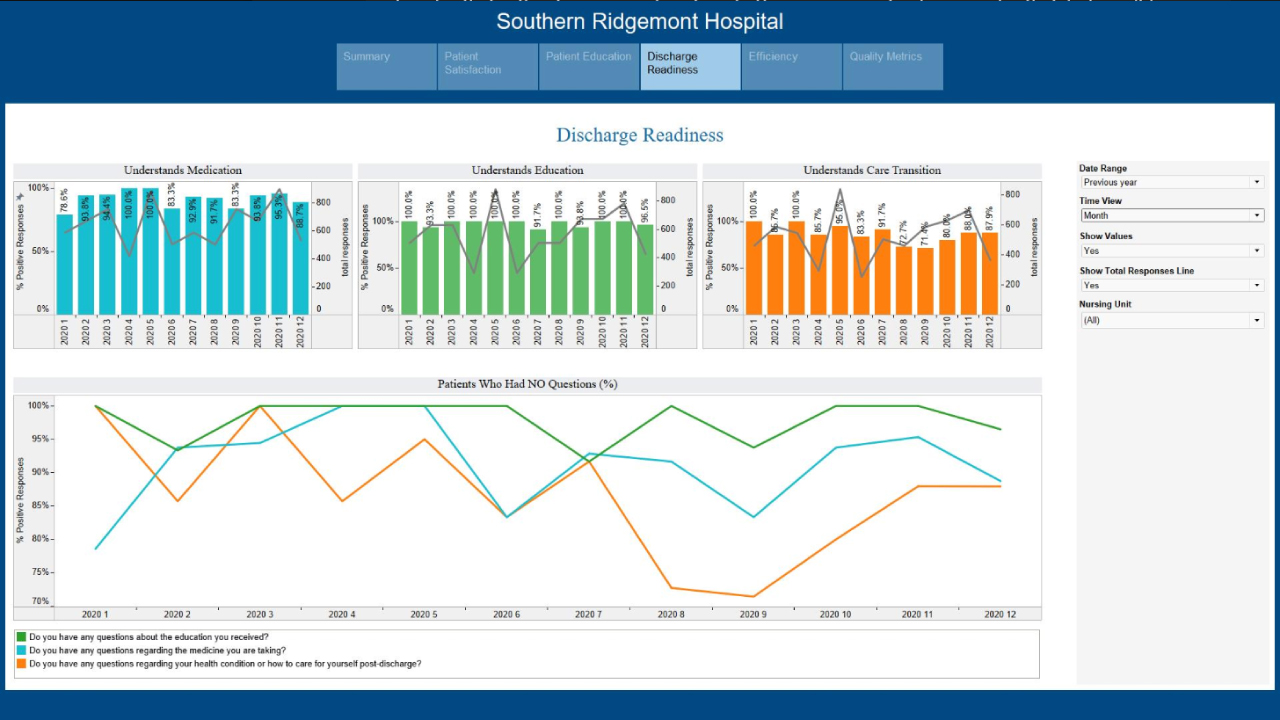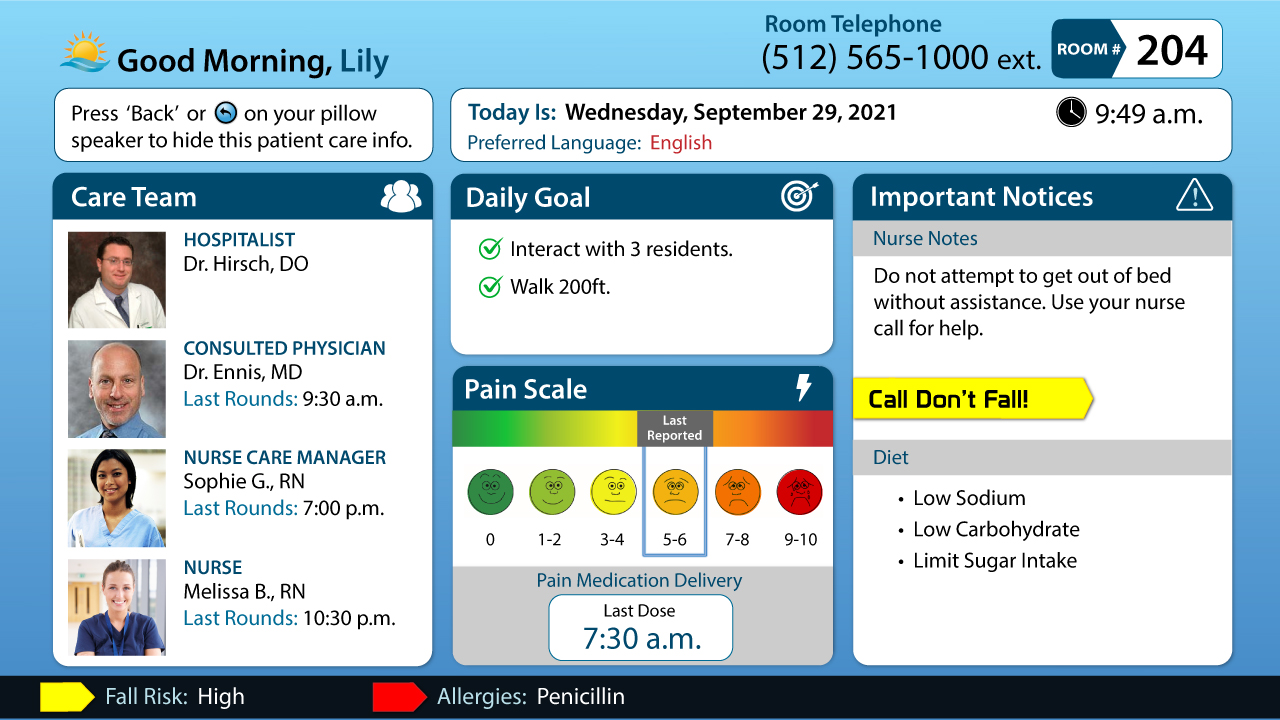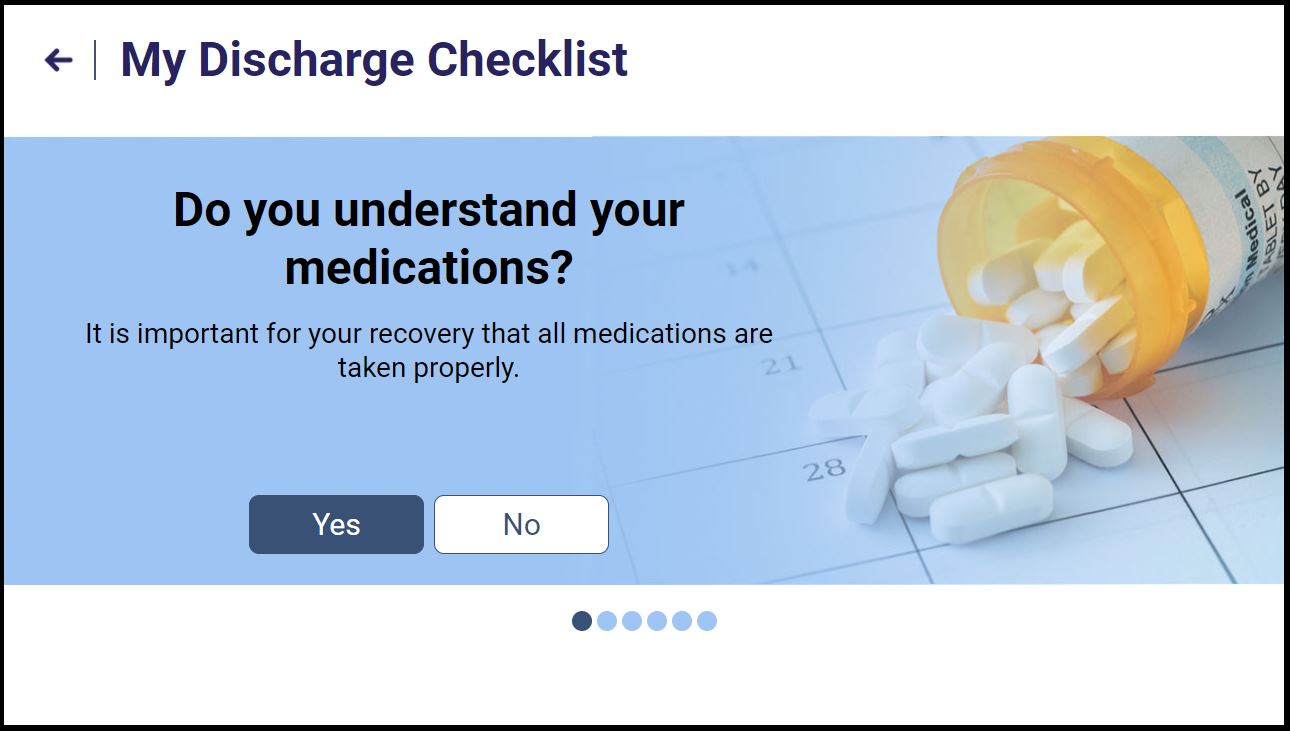 Reporting Dashboard for Analysis
Leverage a reporting dashboard to highlight the platform's impact on key hospital data and initiative metrics, including HCAHPS and readmission scores, length of stay, patient flow, and patient safety ratings.
EMR Integration
Provide seamless integration with electronic medical records to offer a single-source view of the patient's health information. Nurses can access E3 without having to logout of the EMR system they work in all day.
Automated Discharge Planning
As patients transition through their stay, E3 provides easy-to-access Care Transition planning, right from their connected device. E3 streamlines and automates the discharge process from notifications through Discharge Checklist for patients and caregivers to use to be sure they are ready to go home. E3 asks patients if they understand their medications, if they have a ride scheduled, if they have questions about their care plan after discharge, and more.
The appropriate staff are alerted if the patient needs more information, helping to improve patient knowledge of condition and reduce medication errors and unplanned readmissions. When a patient is preparing to transfer to post-acute care, E3 provides patients with quality care transition tools that inform patients and families of the different local options available for the patient to consider and select.
HOSPITAL EFFICIENCY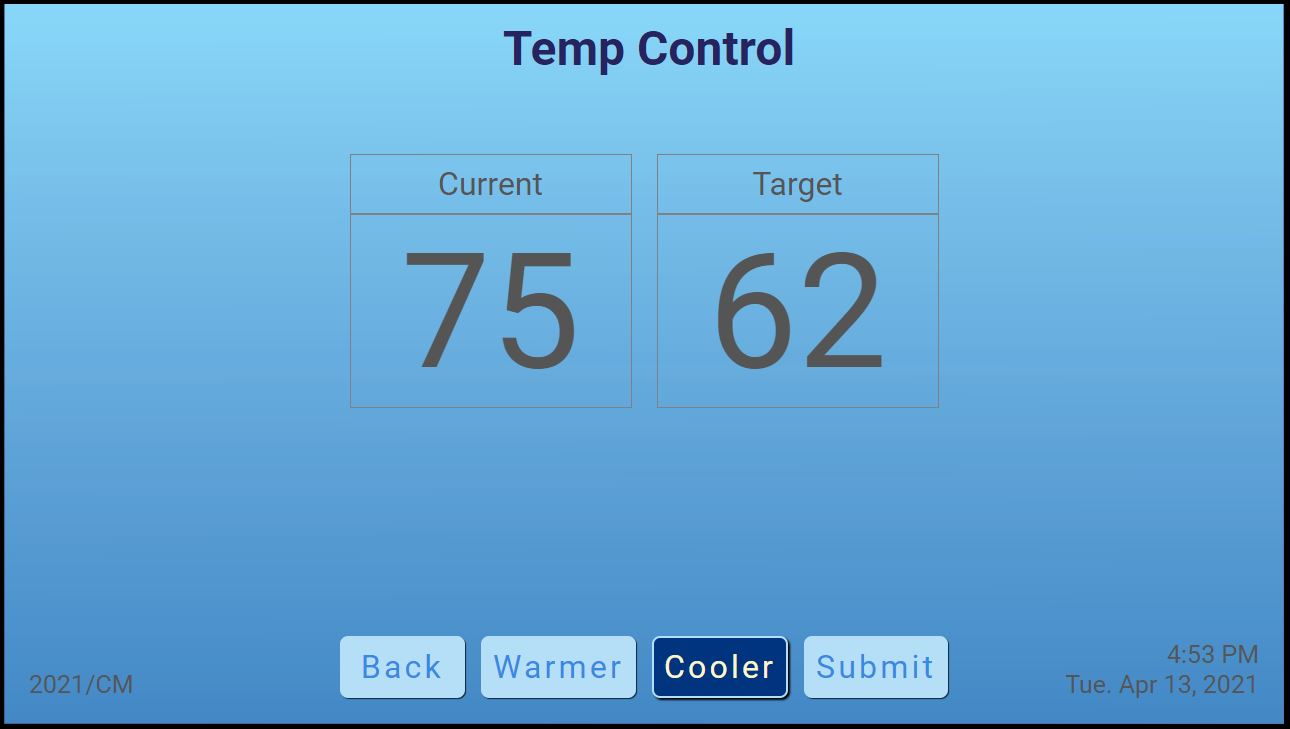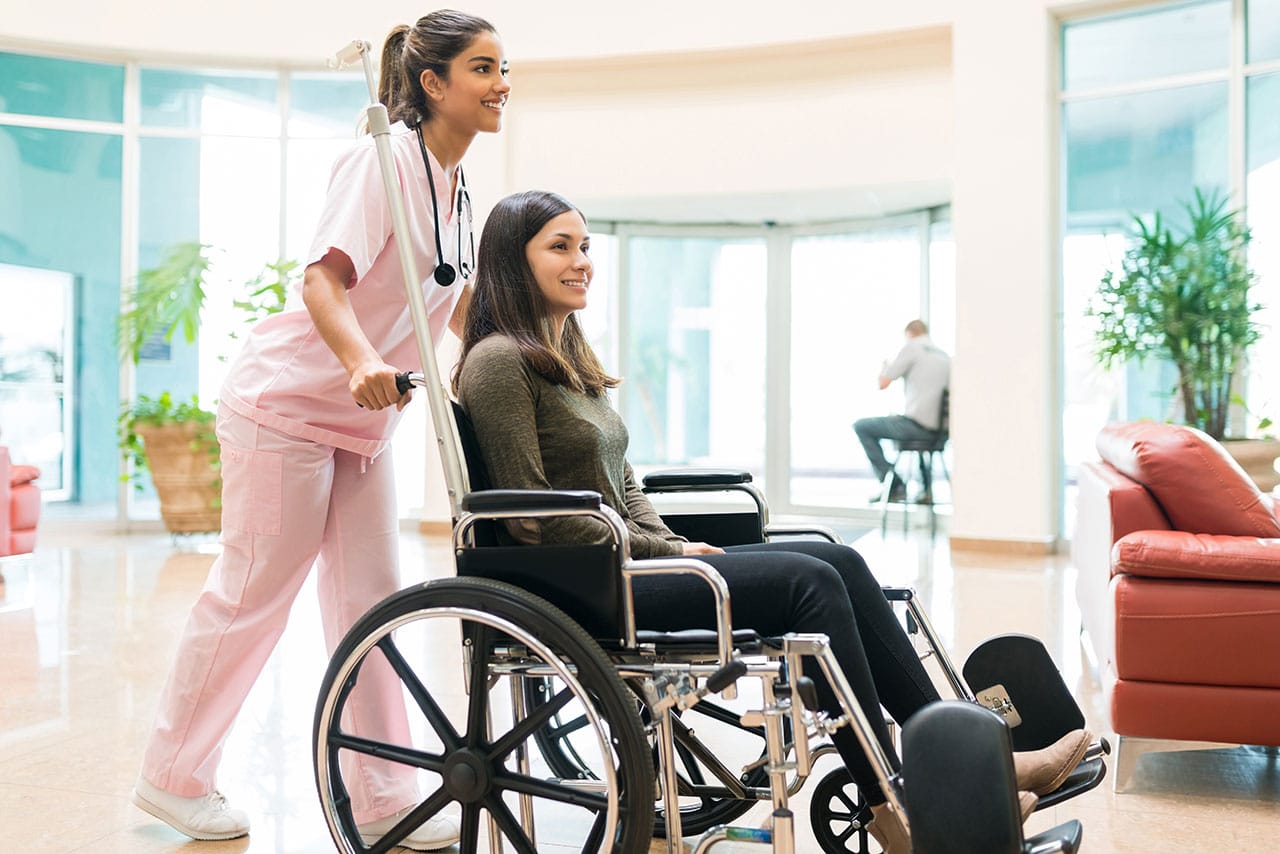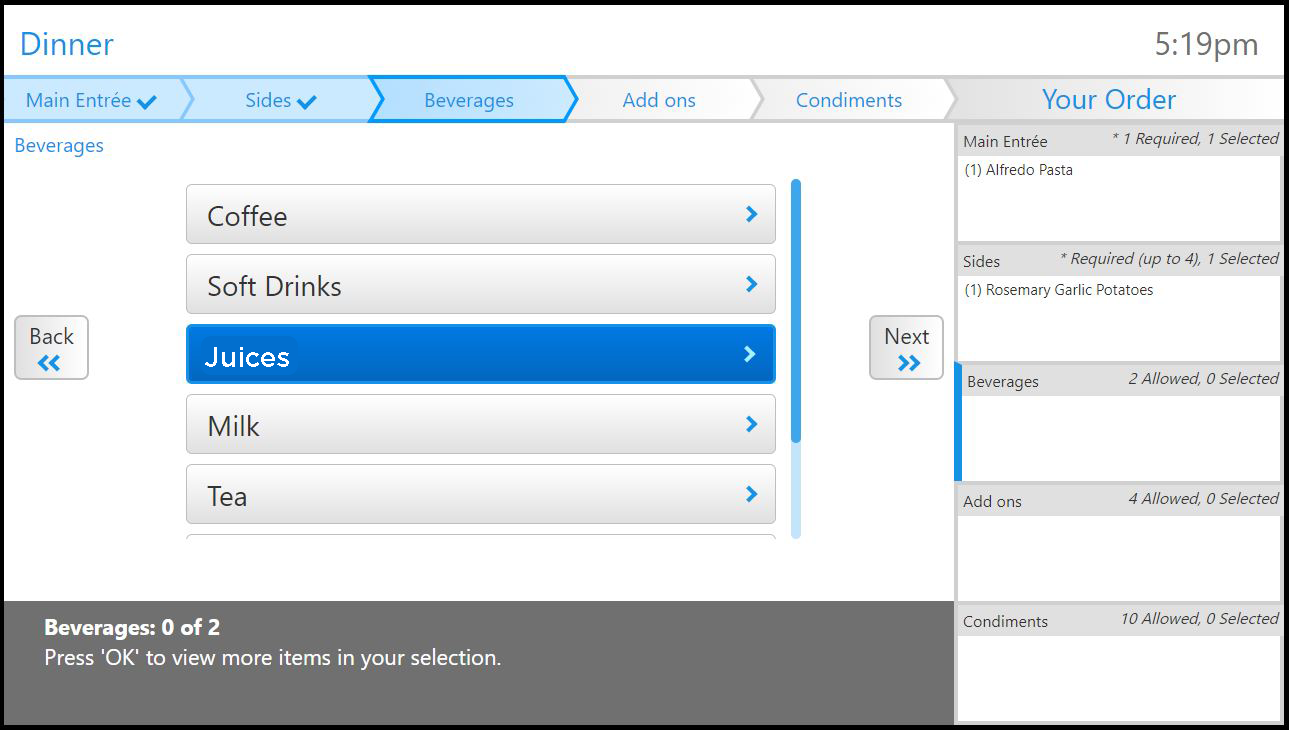 BAS Energy Adjustments
Integrate with the hospital's HVAC system to adjust room temperatures and lighting settings automatically in unoccupied patient rooms to achieve significant energy savings.
Integrated ADT Room Turn
Integrate with ADT to alert housekeeping when a patient room is vacated automatically to reduce hospital bed turnover time for higher bed occupancy and revenue.
Integrated Meal Ordering
Integrate with dietary platforms to eliminate the need for hospitals to print and distribute paper menus, saving money and valuable staff resources.
Learn More About Clinical Efficiency Tools
Streamline your hospital efficiency now. Optimize staffing workflow and improve patient satisfaction. Contact us today!