Sentrics E3.
The Communication Bridge
Between Patient and Nurse
Studies show that patients engaged with their healthcare decisions are more likely to understand their diseases and follow their prescribed treatment plans.
Today's patients expect consumer-like access to informative health education, their health records and to their health care plans. And, they want them to access their health information in a user-friendly, one-touch, real-time, 24/7/365 format
Sentrics E3 is the communication bridge between patients and their care teams, delivering personalized patient education and information in real-time via the patient room TV, or other connected devices.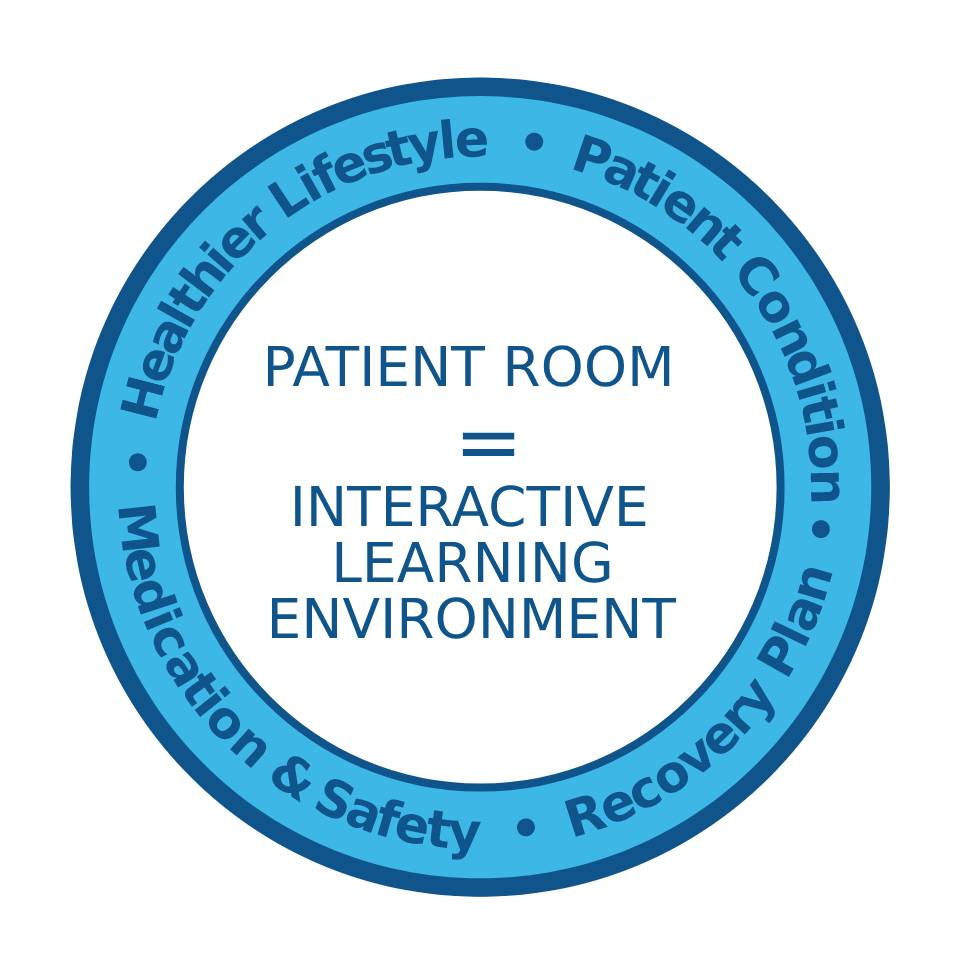 FEATURES THAT FACILITATE TWO-WAY COMMUNICATION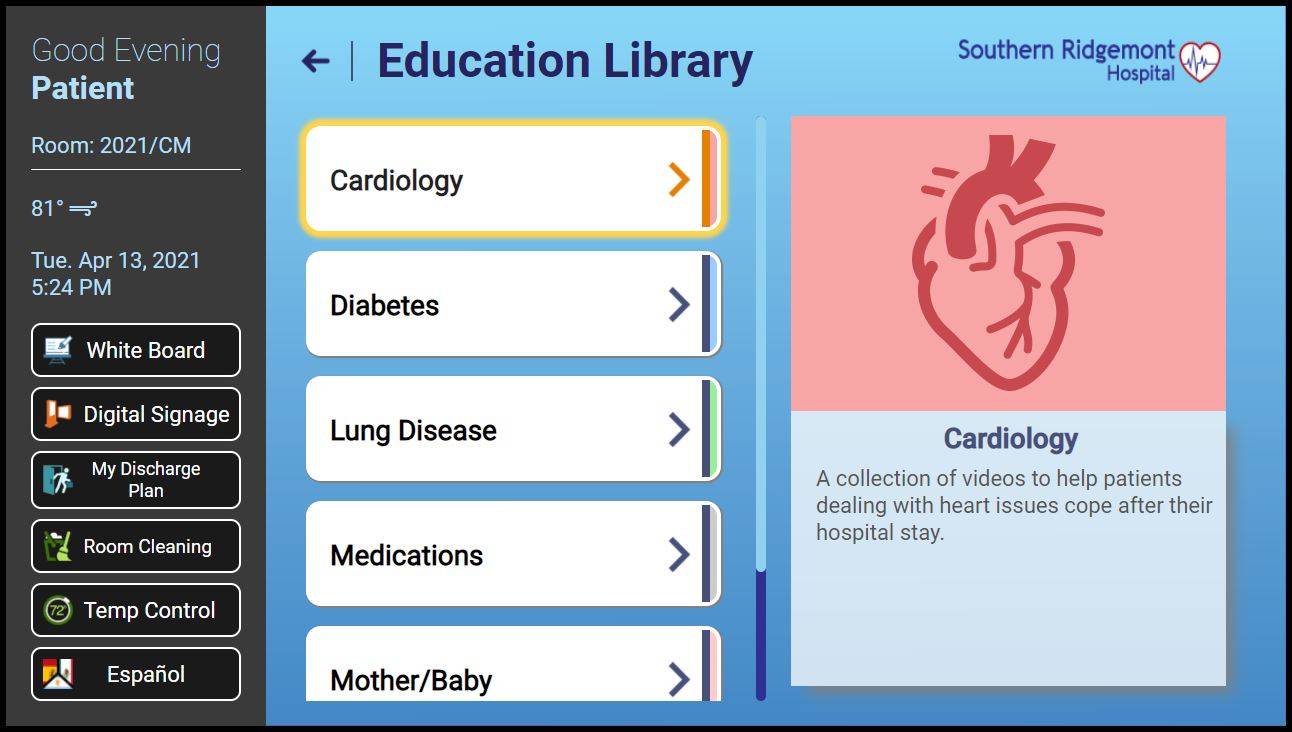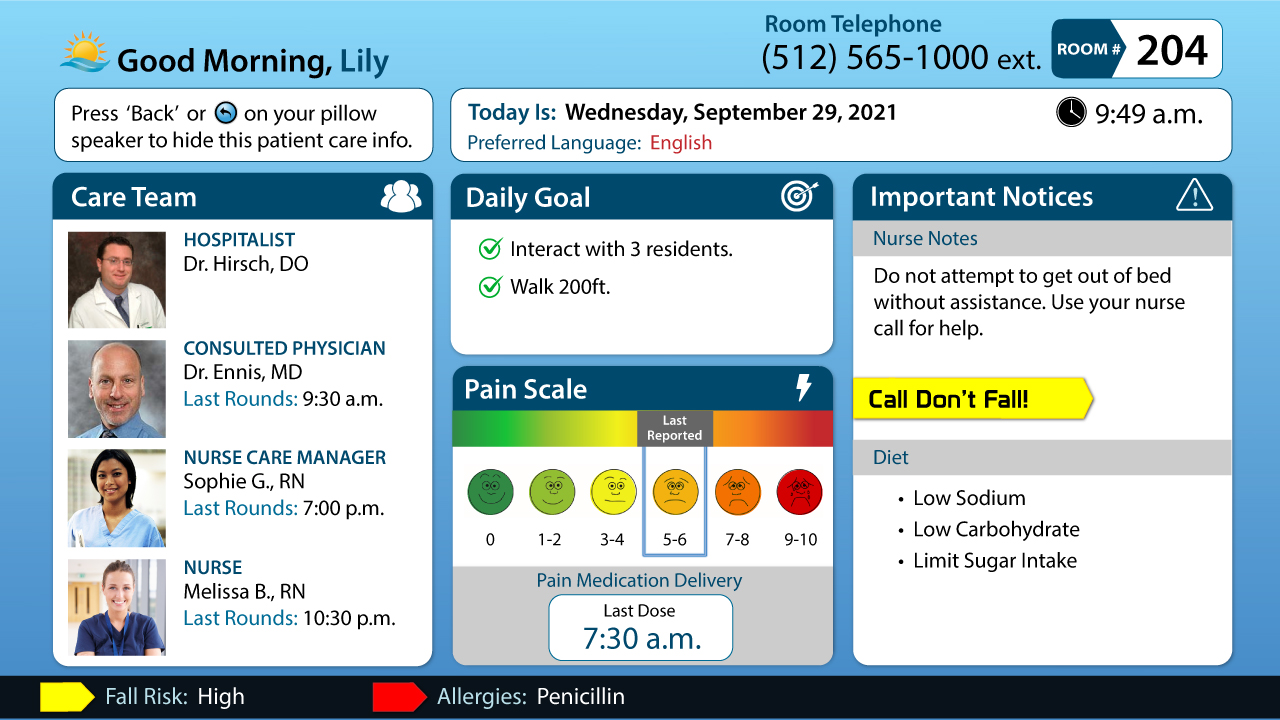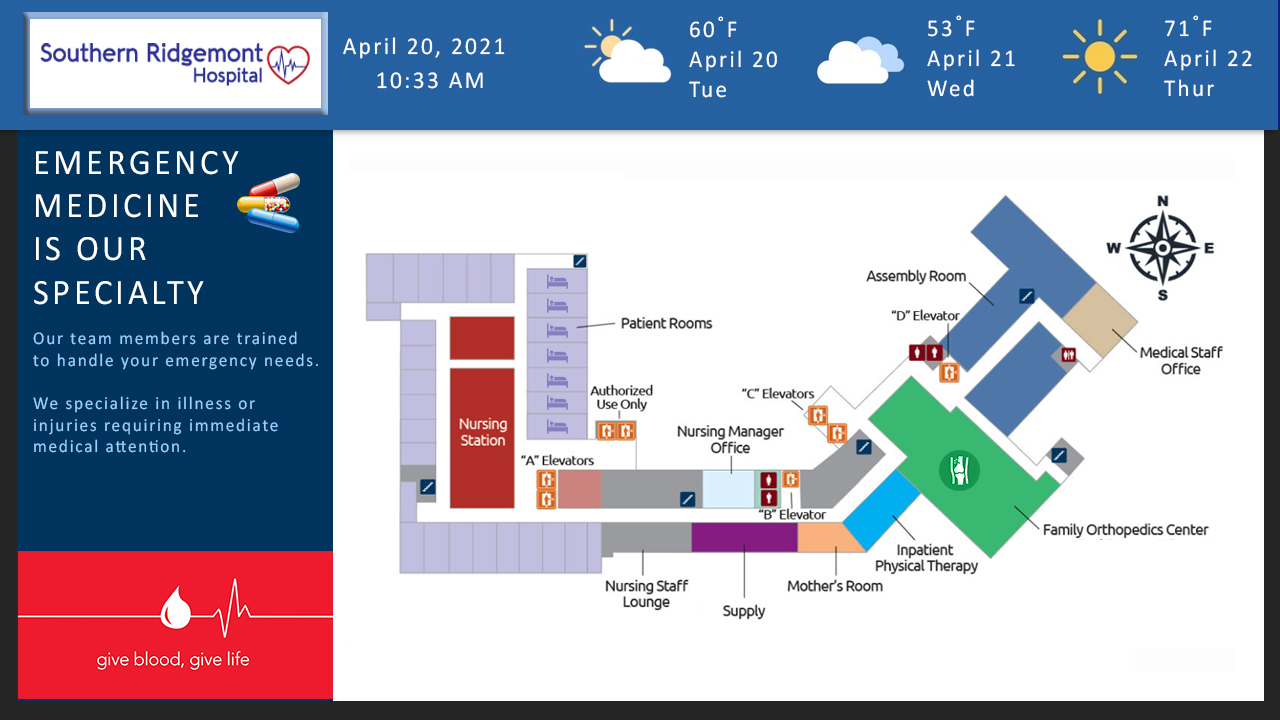 Personalized Patient Education
Without logging into disparate systems, the nurse can auto-assign educational videos and patient education resources using DRG or ICD-10 codes, as well as assign videos based on the patient's diagnosis and care plan integrated with the EMR.
With our education mapping and workflows, there is no need for nurse intervention; it is auto-assigned based on codes.
Patients have round-the-clock access to the video library on their TV or room devices, empowering them to be better informed and engaged in their care.
Digital Whiteboard
Integrated with the patient's electronic health record, the E3 digital whiteboard keeps the patient informed about their daily care plan, medication, diet, lab and X-ray results, the care team and more.
Digital Signage
Incorporate digital signage throughout your hospital to communicate with patients, staff, and visitors. E3 digital signage enables the hospital to share information across the hospital campus or in specific units or areas, from directions and cafe menus to advertisements and more.
INTEGRATED ENGAGEMENT.
EXTRAORDINARY PATIENT EXPERIENCE.
CONSTANT COMMUNICATION.
Clear and frequent communication between care teams and patients improves patient satisfaction and health outcomes.
By leveraging technologies the patient is already comfortable with—the TV, bedside monitor or tablet—the Sentrics E3 platform places customized interactive health education into the patient's hands directly. The integrated communication management system is designed to integrate seamlessly with your hospital's electronic medical record system and other platforms, ensuring a smooth technology adoption.
Educating patients with the right information helps them make the best decisions regarding their health care. Hospitals that provide effective patient education enjoy reduced readmission rates, happier patients, increased HCAHPS scores, and improved staff efficiency.
Sentrics E3 is the key to patient health literacy and nurse communication efficiency.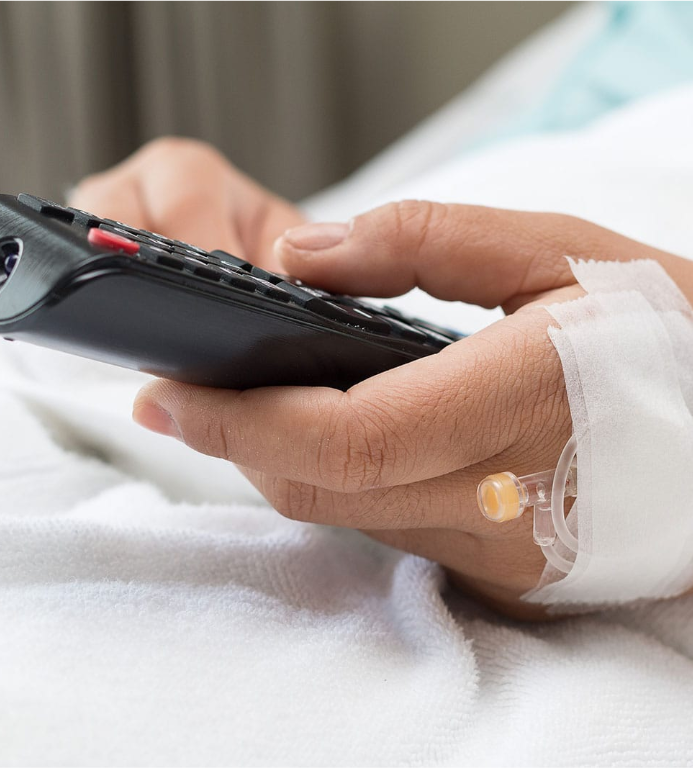 Learn More About Patient Communication
Connect with your patients and staff in entirely new ways. Deliver personalized patient education and health information in real-time via the patient room TV. Contact us today!