Explore What Makes Us Different
Purpose Driven
Sentrics is singularly focused on improving the health and wellbeing of residents in senior living communities. We think of every resident as an extension of our own family.
Servant Leaders
We believe we are in this world to help others first and foremost.
Mindful Culture
When we built Sentrics, we chose to build a culture that puts employees and their families first.
Job Openings
Assistant Controller
The Assistant Controller is responsible for providing high-level support to the VP Accounting/Controller in managing the company's accounting and financial activities. Duties include producing financial statements, partnering with FP&A team to develop forecast methodologies, and supporting audits of the Company's US GAAP financial statements.
Required Education and Experience
Bachelor's Degree in Accounting or Finance
At least eight years of progressive accounting experience, with a minimum of three years as an Accounting Manager/ Assistant Controller for a Company with $50M+ in revenue
CPA candidate or licensee, public accounting experience a plus
Mergers & acquisitions support (buyside and sell-side) preferred
High proficiency with MS Office, including Word, Excel and Outlook
Hands-on ERP administration/ reporting modifications
Strong analytical and problem-solving skills
Strong reconciliation skills, ensuring consistent, complete, and accurate roll forwards and account reconciliations
Outstanding written and verbal communication skills
High degree of professionalism, integrity, and confidentiality
Dependable and organized with excellent attention to details
High energy and a can-do attitude; exhibit a responsible and responsive tenacity
SAAS Software and professional services experience a plus
Expert knowledge of accounting and financial principles, regulations and best practices
Proficient with data analysis, critical thinking and problem-solving
Responsibilities
Ensure transactions are recorded and financial statements are prepared based on US GAAP standards
Support the VP Accounting/Controller with the monthly close process, ensuring timely and accurate monthly, quarterly and yearly financial reporting (Income statement, balance sheet, cash flow, statement of equity) by subsidiaries
Assist FP&A with budgeting and forecasting requests related to historical data and fixed amortization schedules (prepaids, debt, etc.)
Ensure all accounting practices, journal entries, and estimates are in compliance with legal guidelines and established accounting principles
Assist with billing and tax documentation preparation
Assist with drafting and publishing policies for the Company to ensure sound financial reporting; assist with assessing emerging accounting rules
Identify solutions to discrepancies in financial records, conducting root cause analysis and recommending improvements/remediation
Support M&A integrations from the accounting side (Purchase Price Allocation entries, ERP account mapping and transition)
Support VP Accounting/Controller with governance and compliance activities (entity registrations, business licenses)
Prepare supporting schedules and reconciliations for annual financial audit for VP Accounting/Controller review
Assist with document retention / file storage and organization of accounting team files
Cross-train within the accounting department to provide necessary coverage for key processes and approvals
Provide supporting transactional reporting for certain departmental reviews (e.g., marketing spending history, vendor reporting)
Support the VP Accounting/Controller and IT Department with ERP administration support to ensure our modules are operationalized and maintained
Support treasury function by ensuring all company bank accounts are timely reconciled; prepare consolidated cash flow reporting and short term forecasting
Assist with ad hoc optimization efforts in the area of procurement/AP, facilities management, and compensation/travel expenses/1099 contractors as required
Senior Software Engineer – Front End / Mobile
As a Senior Software Engineer, you'll be able to provide innovative solutions by developing and executing enterprise level software, architecture, and other solutions to ensure superior product functionality for healthcare and senior living engagement software. We are looking for an energetic, inquisitive, innovative, and highly talented individual to join our dynamic company as a Sr. Software Engineer on our product development team. A versatile, well-rounded person with solid web-based development experience. Someone with experience delivering quality web UI interface and familiarity with cross-platform mobile components using industry standard based frameworks and practices could be a great fit.
Required Education and Experience
Ability to be design, write, execute, and debug code
High degree of experience with frameworks for web UI, such as Angular, JQuery, NodeJS, etc.
Solid experience and understanding on how to ensure styling is consistent across browsers in the event a framework is unavailable to assist
Experience with RESTful, SOAP and connecting to them using industry standard authentication mechanisms, such as OAuth or similar.
Solid understanding of C# .NET Xamarin, Flutter, or other cross platform frameworks between Android and iOS
Working knowledge of continuous integration with preferred experience in Bamboo or Bitbucket pipelines
Experience with containers and container management such as Docker, Kubernetes, or other similar solutions
Strong working knowledge of debugging and troubleshooting
Solid ability to interact with AWS environments for development or testing of software
Linux experience, preferable CentOS/Red Hat
Strong source control familiarity with Git
Excellent verbal and written communication skills
Exceptionally detail oriented with a drive for constant improvement
Experience with content management systems and CMS features
Database experience preferred (PostgreSQL, Oracle, MySQL)
Responsibilities
Collaborate with the team on user stories, acceptance criteria, and technical architecture
Develop and provide unit tests on user stories to meet their definition of done
Update and partake in Jira issues and documentation in Confluence and other sources
Provide estimates, analysis, and insight to different aspects of requirements throughout the SDLC
Write well designed and efficient code with documentation
Actively contribute to continuous improvements
Contribute to the expansion of the continuous integration and deployment environment
Partake and participate in an agile/scrum process
Provide 3rd level support for the product on escalated issues from the field
Bonus Qualifications
Full-stack development experience in a Java based environment
Knowledge of HL7 or FIHR messaging
Experience with dev-ops tools, processes, and development project plans
Smart TV (e.g. LG, Samsung) experience
Requisites
Candidate must be able to lift up to 30 lbs
Candidate must be willing and able to pass a background check
Candidate must be willing and able to pass a drug screening
Candidate must be able to hold auto insurance policy
What we Offer
Health, dental, vision insurance
Matching 401k plan
Flexible vacation and paid holidays
Products that are meaningful in assisting with patient health
Great work location near the Domain
Hybrid work model
"We are implementing the entire Sentrics360 suite because it integrates life safety, entertainment, engagement and care insights into one complete, easy-to-use solution. The Sentrics team is top notch. And every team member we've met is a quality person with high energy. You can't go wrong partnering with Sentrics."
Joseph Jasmon | Founding Partner at Elevate Senior Living
"Our company has been working with the Sentrics' Sales Team for the last several years. We have implemented the systems and products in 19 of our communities and have seen a drastic increase in the safety of our buildings and the quality of care we can provide to seniors. The Sentrics team has proven to be a great partner for us and we are constantly impressed by the level of customer service they provide."
Nick Dwyer | Development Manager at Dover Development
"For over 15 years, we have used Sentrics Ensure360 products for life safety in our communities. Their products help our residents feel safe and secure. The company's customer service and technical assistance always provide a high level of expertise when supporting our communities. Our Sentrics partnership is greatly appreciated."
Juan Medina | Director of Building Facilities & Maintenance at Merrill Gardens
"After 15 years in long-term care, I can say I have never received such excellent customer service and ease of presentation from a provider."
Kimily Taylor | Executive Director at The Gardens of Germantown Memory Care
"I've used similar systems in the past, but nothing compares to the Sentrics product and its team. Through the Sentrics' training, I've been able to learn how to access data-driven reports that help me provide employee-specific coaching and improve resident care."
Beth Richardson | Regional Director of Operations at Arbor Terrace of Johns Creek
"We are very happy working with Sentrics! Not only were you able to install Entertain360 before our cable provider left the market, but our residents love having all the channels that are familiar to them. Your customer support team is very responsive. And although we haven't been able to utilize MessageNOW yet, it was one of the products that sold on your solution as a great way to keep our residents informed, especially during this time."
Chamika Poole, LNHA, RN | Administrator at Butler County Care Facilities
"We are extremely pleased with the TV service we have from the Entertain360 platform. Our Assisted Living residents enjoy the channel selections. Whenever service is needed, the response times are fast and issues resolved quickly. So far, we are a very happy customer!"
Dan Marczak | Business Office Manager at River Glen of St. Charles
"I would not want to work for another community that does not have a Technology Concierge"
LaBaron Hendrieth | Executive Director at The New England Club: A Holiday Retirement Community
The Engage360 system setup was a breeze. The remote control programming was the easiest I've encountered, no searching or input codes needed. By far, Engage360 was simple, and stress free compared to other systems in the market.
J Edwin Perez | Director of Environmental Services at Sonata West
Sentrics has assembled a suite of services that bring to market unified solutions. No longer do we have to piece together numerous platforms. We rely on their Infinity program to help us keep our trusted solutions up to date while allowing us to easily budget our costs.
Tony Kennard | Chief Information Officer and Partner Common Sail Investment Group
I'm so excited about the new voice technology! Navigating Engage360 is much easier; I just say what I want! I live by the KISS philosophy—just keep it simple—and that's what this voice technology does!
Nancy Bossert | Sonata West Resident
The best selling point is that it is easy, easy, easy! Easy to install, you just plug it in; easy for residents to activate from a familiar device they already have; and easy commands that help residents navigate Engage360 simply.
Brook Ellis | Regional Director for Sonata West
Sentrics is Purpose Driven
Our Purpose: Increase quality, improve financial performance, and enhance the experience for the lives that we touch each day.
What that means to:
Residents / Patients
Improve the quality of life, lower cost and stress in daily interactions, and allow engagement with their family and community in a meaningful way.
Families
Improve the quality of service they receive from their loved one's community, lower the cost and stress of their interactions with their loved one, and allow them to experience daily interaction that allows them to have peace of mind.
Owners/Operators
Improve the quality of technology and service they provide to their residents, lower the cost of ownership and maximize return on investment, and improve their interaction with their business partners.
Shareholders
Improve the quality of the assets and the performance of the organization, increase shareholder value exponentially, and create a partnership model where open and real-time communication is the norm.
Healthcare Ecosystem
Improve the access and quality of data to make better care decisions, lower the cost of healthcare in the industry, and provide a better experience to their members and patients.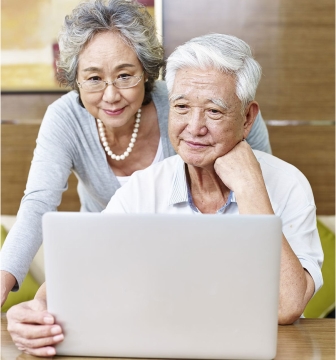 Our Culture
When you work at Sentrics, you will experience a culture designed with you in mind:
Town Halls: Monthly meetings with the Sentrics CEO keep you informed.
CEO Award: One individual is recognized each year for having the largest impact on the company.
Leadership Academy: Hand-picked group of individuals that participate in an extended servant leadership course.
Accolades: Individual team recognition for outstanding achievements.
The Extras: Organized team activities. Casual dress code. Family first philosophy. PTO, paid Holidays, healthcare benefits, 401K program and professional development opportunities.