Explore What Makes Us Different
Purpose Driven
Sentrics is singularly focused on improving the health and wellbeing of residents in senior living communities. We think of every resident as an extension of our own family.
Servant Leaders
We believe we are in this world to help others first and foremost.
Mindful Culture
When we built Sentrics, we chose to build a culture that puts employees and their families first.
Job Openings
VP Corporate Accounting
Sentrics is a market-leading integrated technology company delivering equipment, software and services to the senior living industry. Reporting to the CFO, the Controller leads the accounting function, providing accurate and timely data, protecting company assets and enabling streamlined consolidated operations. The ideal candidate must be diligent, efficient, collaborative, and have a deep understanding of GAAP and centralizing processes. If you can effectively manage a team in a dynamic environment while providing excellent client service, leading through example to generate innovative ideas and challenge the status quo, you will succeed at guiding Sentrics through its next stage of growth!
Required skills to succeed
Bachelor's degree (BS/BA), Finance or Accounting
Certified Public Accountant (CPA) license or MBA with US GAAP expertise
10+ years total accounting experience with increased management responsibilities, with preference given to those with National CPA firm Audit background
M&A lifecycle experience (diligence, transaction, integration) including post-transaction NWC and Escrows
Software/Saas experience highly desired, manufacturing a plus
Process optimization and automation experience, leveraging technology tools to drive continuous improvement and Centralizing functions across divisions/entities
Comprehensive knowledge of US GAAP and experience running an audit
Strong knowledge of ERP systems and their interplay with other business systems (CRM, payroll, Accounts Payable, billing, etc). Experience with middle-market ERPs preferred, and implementation/reimplementation experience a plus
Possesses strong leadership skills, mentoring skills, organization skills and high energy
Willingness to understand complex operations, take a hands-on approach, and partner with staff to optimize results
Strategic thinking and project management with a proven track record of taking initiative, setting priorities and ensuring execution
Excellent communication, writing, and relationship building skills with an ability to prioritize, negotiate, and work with all levels within the organization
Proficient in general Microsoft Office Suite (Excel, Word, Powerpoint); Microsoft Access a plus
Comfortable working in a high-growth, hands-on environment (revenue range $50M→$200M)
Strong verbal and written communication skills; excellent interpersonal and business partnering skills
Comfortable with travel 1-2x per quarter to visit field teams (Akron, Daytona, Austin) or participate in leadership events
Operations & Compliance:
Motivate, mentor, and lead by example our accounting teams (divisional and corporate), maximizing individual and team strengths, developing talent where needed and ensuring cross-training
Centralize, streamline and fortify the Company's financial processes across business units, ensuring consistent written accounting policies and practices are in place
Assist in integrating acquired entities (M&A support), including purchase price allocation, earnouts, accounting transition, compliance and tax-related items
Supervise order-to-cash and accounts payable activities across all entities, consolidating to drive economies of scale
Supervise the compensation (payroll, T&E, and commissions) function across all entities
Responsible for tax compliance activities: direct (income tax – utilizing a 3rd party firm) and indirect taxes (state sales tax)
Partner with the purchasing department in analyzing, implementing and monitoring inventory controls to ensure appropriate valuation and capital investments
Establish and maintain internal controls over financial reporting and business operations with a focus on continual improvement and automation, investigating and recommending system optimizations
Ensure compliance and governance safeguards are in place (Insurance coverage, risk management, business registrations)
Establish, monitor and improve department KPIs
Assist the CFO and CEO in developing the annual budget, partnering with operations to develop and test budget methodologies and assumptions
Reporting and General Ledger
Direct monthly, quarterly and year-end close processes to deliver timely and accurate financials, giving context to variances and drivers (P&L, BS, Product margins, MRR/ARR rollforwards, project profitability)
Ensure that the audited financials are free from misstatement, evaluating and applying US GAAP guidance (e.g. revenue recognition, capitalized labor, deferred costs, purchase accounting, stock compensation, inventory)
Maintain the day-to-day banking relationship, reporting and forecasting cash flows
Partner with IT to Administer, educate and implement module upgrades for the Company's ERP tool (currently Sage 100 on premise, with a potential cloud migration)
Assistant Controller
The Assistant Controller is responsible for providing high-level support to the VP Accounting/Controller in managing the company's accounting and financial activities. Duties include producing financial statements, partnering with FP&A team to develop forecast methodologies, and supporting audits of the Company's US GAAP financial statements.
Required Education and Experience
Bachelor's Degree in Accounting or Finance
At least eight years of progressive accounting experience, with a minimum of three years as an Accounting Manager/ Assistant Controller for a Company with $50M+ in revenue
CPA candidate or licensee, public accounting experience a plus
Mergers & acquisitions support (buyside and sell-side) preferred
High proficiency with MS Office, including Word, Excel and Outlook
Hands-on ERP administration/ reporting modifications
Strong analytical and problem-solving skills
Strong reconciliation skills, ensuring consistent, complete, and accurate roll forwards and account reconciliations
Outstanding written and verbal communication skills
High degree of professionalism, integrity, and confidentiality
Dependable and organized with excellent attention to details
High energy and a can-do attitude; exhibit a responsible and responsive tenacity
SAAS Software and professional services experience a plus
Expert knowledge of accounting and financial principles, regulations and best practices
Proficient with data analysis, critical thinking and problem-solving
Responsibilities
Ensure transactions are recorded and financial statements are prepared based on US GAAP standards
Support the VP Accounting/Controller with the monthly close process, ensuring timely and accurate monthly, quarterly and yearly financial reporting (Income statement, balance sheet, cash flow, statement of equity) by subsidiaries
Assist FP&A with budgeting and forecasting requests related to historical data and fixed amortization schedules (prepaids, debt, etc.)
Ensure all accounting practices, journal entries, and estimates are in compliance with legal guidelines and established accounting principles
Assist with billing and tax documentation preparation
Assist with drafting and publishing policies for the Company to ensure sound financial reporting; assist with assessing emerging accounting rules
Identify solutions to discrepancies in financial records, conducting root cause analysis and recommending improvements/remediation
Support M&A integrations from the accounting side (Purchase Price Allocation entries, ERP account mapping and transition)
Support VP Accounting/Controller with governance and compliance activities (entity registrations, business licenses)
Prepare supporting schedules and reconciliations for annual financial audit for VP Accounting/Controller review
Assist with document retention / file storage and organization of accounting team files
Cross-train within the accounting department to provide necessary coverage for key processes and approvals
Provide supporting transactional reporting for certain departmental reviews (e.g., marketing spending history, vendor reporting)
Support the VP Accounting/Controller and IT Department with ERP administration support to ensure our modules are operationalized and maintained
Support treasury function by ensuring all company bank accounts are timely reconciled; prepare consolidated cash flow reporting and short term forecasting
Assist with ad hoc optimization efforts in the area of procurement/AP, facilities management, and compensation/travel expenses/1099 contractors as required
Manager, FP&A
Location:
DFW Metro, TX, Austin, TX, or remote
Sentrics is a market-leading integrated technology company delivering equipment, software and services to the senior living industry. The Manager, Financial Planning & Analysis, will be responsible for the financial reporting function, reporting to the CFO and interfacing regularly with Executives and the Private Equity Investor. This individual will contribute to the Company's growth strategy, partnering with Senior Leaders to effectively monito and evaluate company and segment performance and value creation. Responsibilities include accurate and timely preparation of monthly reporting packages (internal & external), annual budget preparation, ST/LT forecasting, business partnering on KPIs, corporate development and ad-hoc modeling projects. This role will is currently an individual contributor; as the Company grows and the FP&A function expands, the partnership with the CFO, CEO and investors fosters a development path toward VP Finance/CFO.
Required Education and Experience
Bachelor's Degree in finance /accounting, with MBA or CPA certification Preferred
Minimum of 5 years of experience in investment banking, private company financial planning & analysis, or public accounting (Big 4 preferred)
Advanced technical modeling and presentation skills (Excel and PPT)
Private equity experience a plus
SaaS experience a plus
Multiple entity operating structure between $50M and $150M revenue a plus
Working knowledge of US GAAP, including revenue recognition and capitalized labor
Experience implementing a Business Intelligence/Reporting tool a plus
Working knowledge of mid-scale ERP system and Salesforce a plus
M&A experience a plus
Responsibilities
Transparently communicate financial information to the Executive Team, Board of Directors, Investors and Lenders, collaborating with Private Equity Sponsor deal team to identify, investigate, and present final data and trends
Assist the CFO and CEO in developing the annual budget. Lead the budgeting process to meet internal and external deadlines, partnering with the Executive Team and department leaders to develop and test budget forecast methodologies, ensuring critical corporate initiatives are adequately addressed, and document/communicate key assumptions before submitting Budget Package (model and bridges) to the Board and investor deal team
Serve as a business partner with the Executive and leadership team, providing advice and analysis affecting business decisions. Deliver and communicate internal reporting of variances to budget owners to identify and address any potential overruns
Source and validate inputs from ERP, CRM Salesforce, and other data tools to prepare and analyze financial data
Prepare cash flow projections, understanding the order-to-cash and procure-to-pay cycles across multiple business segments/products
Administer, report and model covenant compliance and borrowing base availability on debt facilities
Partner with business leaders and Controller to ensure expenses are properly coded to departments, and that variances from expectations are analyzed
Participate in and provide financial diligence support for acquisition activities (pre-acquisition through to integration and pro-forma modeling)
Work closely with VP accounting, consultants, and auditors to ensure correct accounting and tax treatment of significant and unusual transactions is appropriately modeled
Support the Executive Team in modeling economics around the introduction of new products and emerging market strategies, benchmarking against industry trends, and assessing macroeconomic risks (e.g. supply chain)
Participate where required, to remediate issues or accelerate business initiatives needing fp&a support, including margin analysis, project costing, purchasing initiatives, restructuring, etc
Preferred Qualifications
Technical excellence/proficiency MS Excel and PowerPoint; Business Intelligence tool experience (e.g. Tableau) a plus.
Analytical/Problem Solving: Maintain a growth mindset and intellectual curiosity to gather and analyze information skillfully, documenting approach and reasoning.
Seek to understand key business drivers and indicators throughout the organization to synthesize complex information from disparate sources.
Strong communication/ interpersonal skills including the ability to communicate with all levels of the organization and participate on cross-functional teams.
Serve as business partner to each supporting company function, ensuring each possesses a working understanding of their budget.
Adaptability: Managing competing demands in an environment of frequent change, delays, unexpected events, and competing priorities).
Ambitious and goal-oriented, striving for continuous improvement
Responsible, disciplined, and accountable. Makes and meets commitments, leads by example, with strong attention to detail and accuracy.
Assertive, demonstrating initiative to seek out additional information from peers, leaders, industry and investors to deliver quick quality forecasts.
High integrity team player with the ability to manage multiple priorities and stakeholders effectively.
Cost consciousness: Works within approved budget and develops strategies around cost-savings measures; conserve organizational resources.
Reacts well under pressure and exhibit sound judgment and rationalization, includes appropriate people in decision-making where warranted.
"We are implementing the entire Sentrics360 suite because it integrates life safety, entertainment, engagement and care insights into one complete, easy-to-use solution. The Sentrics team is top notch. And every team member we've met is a quality person with high energy. You can't go wrong partnering with Sentrics."
Joseph Jasmon | Founding Partner at Elevate Senior Living
"Our company has been working with the Sentrics' Sales Team for the last several years. We have implemented the systems and products in 19 of our communities and have seen a drastic increase in the safety of our buildings and the quality of care we can provide to seniors. The Sentrics team has proven to be a great partner for us and we are constantly impressed by the level of customer service they provide."
Nick Dwyer | Development Manager at Dover Development
"For over 15 years, we have used Sentrics Ensure360 products for life safety in our communities. Their products help our residents feel safe and secure. The company's customer service and technical assistance always provide a high level of expertise when supporting our communities. Our Sentrics partnership is greatly appreciated."
Juan Medina | Director of Building Facilities & Maintenance at Merrill Gardens
"After 15 years in long-term care, I can say I have never received such excellent customer service and ease of presentation from a provider."
Kimily Taylor | Executive Director at The Gardens of Germantown Memory Care
"I've used similar systems in the past, but nothing compares to the Sentrics product and its team. Through the Sentrics' training, I've been able to learn how to access data-driven reports that help me provide employee-specific coaching and improve resident care."
Beth Richardson | Regional Director of Operations at Arbor Terrace of Johns Creek
"We are very happy working with Sentrics! Not only were you able to install Entertain360 before our cable provider left the market, but our residents love having all the channels that are familiar to them. Your customer support team is very responsive. And although we haven't been able to utilize MessageNOW yet, it was one of the products that sold on your solution as a great way to keep our residents informed, especially during this time."
Chamika Poole, LNHA, RN | Administrator at Butler County Care Facilities
"We are extremely pleased with the TV service we have from the Entertain360 platform. Our Assisted Living residents enjoy the channel selections. Whenever service is needed, the response times are fast and issues resolved quickly. So far, we are a very happy customer!"
Dan Marczak | Business Office Manager at River Glen of St. Charles
"I would not want to work for another community that does not have a Technology Concierge"
LaBaron Hendrieth | Executive Director at The New England Club: A Holiday Retirement Community
The Engage360 system setup was a breeze. The remote control programming was the easiest I've encountered, no searching or input codes needed. By far, Engage360 was simple, and stress free compared to other systems in the market.
J Edwin Perez | Director of Environmental Services at Sonata West
Sentrics has assembled a suite of services that bring to market unified solutions. No longer do we have to piece together numerous platforms. We rely on their Infinity program to help us keep our trusted solutions up to date while allowing us to easily budget our costs.
Tony Kennard | Chief Information Officer and Partner Common Sail Investment Group
I'm so excited about the new voice technology! Navigating Engage360 is much easier; I just say what I want! I live by the KISS philosophy—just keep it simple—and that's what this voice technology does!
Nancy Bossert | Sonata West Resident
The best selling point is that it is easy, easy, easy! Easy to install, you just plug it in; easy for residents to activate from a familiar device they already have; and easy commands that help residents navigate Engage360 simply.
Brook Ellis | Regional Director for Sonata West
Sentrics is Purpose Driven
Our Purpose: Increase quality, improve financial performance, and enhance the experience for the lives that we touch each day.
What that means to:
Residents / Patients
Improve the quality of life, lower cost and stress in daily interactions, and allow engagement with their family and community in a meaningful way.
Families
Improve the quality of service they receive from their loved one's community, lower the cost and stress of their interactions with their loved one, and allow them to experience daily interaction that allows them to have peace of mind.
Owners/Operators
Improve the quality of technology and service they provide to their residents, lower the cost of ownership and maximize return on investment, and improve their interaction with their business partners.
Shareholders
Improve the quality of the assets and the performance of the organization, increase shareholder value exponentially, and create a partnership model where open and real-time communication is the norm.
Healthcare Ecosystem
Improve the access and quality of data to make better care decisions, lower the cost of healthcare in the industry, and provide a better experience to their members and patients.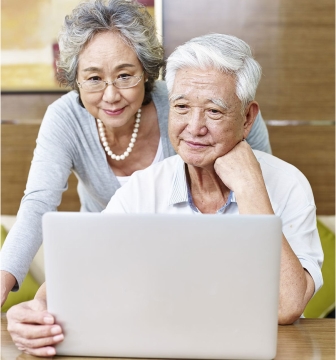 Our Culture
When you work at Sentrics, you will experience a culture designed with you in mind:
Town Halls: Monthly meetings with the Sentrics CEO keep you informed.
CEO Award: One individual is recognized each year for having the largest impact on the company.
Leadership Academy: Hand-picked group of individuals that participate in an extended servant leadership course.
Accolades: Individual team recognition for outstanding achievements.
The Extras: Organized team activities. Casual dress code. Family first philosophy. PTO, paid Holidays, healthcare benefits, 401K program and professional development opportunities.