Explore What Makes Us Different
Purpose Driven
Sentrics is singularly focused on improving the health and wellbeing of residents in senior living communities. We think of every resident as an extension of our own family.
Servant Leaders
We believe we are in this world to help others first and foremost.
Mindful Culture
When we built Sentrics, we chose to build a culture that puts employees and their families first.
Job Openings
VP Analytics and Insights
We are seeking a leader with a deep background in advanced analytics and data science to join the team and work directly with the CEO, key C-suite executives, and clients to build out Sentrics' proprietary algorithms and analytics capabilities. A leading technology provider for senior living communities, Sentrics is dedicated to revolutionizing the future of senior living and acute care by delivering the only fully integrated suite of data-driven platforms that provide the insights and control to transform care from reactive to predictive while enabling owners and operators to realize significant commercial and operational efficiencies. Periscope Equity, a private equity firm, launched Sentrics in August 2018.
Required Education and Experience
The VP Analytics and Insights will be an exceptionally talented leader with at least five years of broadly based, progressive analytics experience (a combination of operational, commercial, and clinical exposure preferred). Proven leadership and management skills are paramount, and the successful candidate must clearly demonstrate the ability to create, lead and execute a vision for an enterprise analytics function.
One's experience may come from a variety of environments but must include a record of accomplishment of developing significant analytics capabilities that drive innovation and insights to an organization at scale.
The VP will possess outstanding communication, listening and interpersonal skills; and will be able to quickly establish credibility and rapport with a broad set of executives, clients, investors, and other key constituencies. She or he will serve as a leader both inside and outside the organization, with a keen ability to create meaningful solutions in an unfamiliar environment amidst ambiguity.
Responsibilities
Lead Analytics and Insight Strategy and Operations
Build and lead a high-performing advanced analytics team, the foundation of which will be in place by the time the candidate joins
Implement leading and best practice data analytics capabilities that drive value
Work with Engineering to define and test analytics models and visualization capabilities; help visualize data for a common user
Drive data analytics across the enterprise creating understanding, buy-in, and excitement about the opportunities afforded by an analytics and data-driven approach
Work with clients to define problem statements and use Sentrics data to solve
Confidently and knowledgeably present and discuss analysis results, insights, and recommendations to executive level internal and external stakeholders
Provide analytics-based guidance and recommendations to clients on how to improve sales, operations, asset management, etc.
Provide analytics-based guidance and recommendations to clients on how to improve resident and family experience
Perform trend analysis, predictive analytics, data mining and/or acquire outside research to provide actionable insights that inform strategic and tactical decisions that lead to improved operations, organizational value, commercial operations, and resident and family engagement
Creatively explore how data can continually add value to the client and to the enterprise
Transform data science prototypes and apply appropriate ML algorithms and tools
Transform unstructured data into consumable and useful information
Develop and codify analytics, ML, visualization, and communications processes and ensure they are kept at current state of the art
Qualifications
A Bachelor's degree in a relevant field such as Data Science, Data Analytics, Math, Economics, Statistics, Computer Science or Business Analytics is required, and an advanced degree is preferred
Deep understanding with the application of various quantitative techniques to address business problems, broad experience in quantitative methods and models
Design-oriented thinking focused on end-users; experience making visualizations for a variety of audiences
Demonstrated ability to write sophisticated code in at least one data analytics language (e.g., Python, R, SQL, Matlab, etc.). Advanced programming experience not required
Effective at designing and implementing methods for cleansing and maintaining data integrity/quality
Knowledge of ML frameworks, libraries, data structures, data modeling, and software architecture
Exceptional problem-solving skills, both conceptual and analytical
Strong consulting and influencing skills with a collaborative approach, as well as the ability to work and lead independently with multiple functional areas
Familiar with a wide range of business topics and datasets describing some of these subjects: risk analytics, financial analysis and forecasting, operations preferably including Lean concepts, pricing, and experience with or familiarity with clinical and outcomes analytics
Ability to translate key learning and insights into actionable business strategies
Experience making professional presentations to senior executives, both clinical and non-clinical, to convey complicated concepts, models, and analytical material in a compelling and easy to consume manner
Lean Six Sigma background preferred
Operations Engineer
Sentrics is seeking an entry-level Operations Engineer to work with our development and QA teams. Reporting to the CTO, the Operations Engineer will be part of the team that is responsible for ensuring the continued reliability and efficiency improvements of Sentrics next-generation and legacy products. Participating in a tight-knit environment, the ideal candidate will have strong problem-solving and communication skills coupled with experience working with systems used in senior living or hospitality systems. Develop strategies and procedures to evaluate the behavior of the software/firmware/hardware systems against expected behavior. Continuous testing and confirmation of accuracy and performance of deployed systems. Collaboration with the Support and Manufacturing teams to quickly identify systemic problems and identify solutions.
Location
Datona Beach, Florida
Required Education and Experience
A minimum of 2 years of experience in senior living, hospitality, or similar industry
High school diploma
Qualifications
Experience with some scripting or programming languages
Knowledge of application deployment on AWS
Experience in Linux
Experience with testing automation frameworks
Responsibilities
Implement continuous monitoring and remediation on deployed systems
Manage performance monitoring and log collection tools
Provide front-line support and triage for support escalations
Develop automation testing tools for continuous quality assurance
Occasional travel to customer sites for engineering tasks
Manage and maintain manufacturing and diagnostics tooling
Skills
Experience in computer systems and networking
Proficiency in basic data analysis concepts and tools like Excel
Strong verbal and written communication skills
What we Offer
We offer competitive compensation, a highly team-oriented environment, a relaxed dress code, great benefits (401K/health/dental/etc.), a strong belief in life/work balance, and a high-tech end-product that touches human lives daily and beneficially.
Sentrics is an equal opportunity employer. All applicants will be considered for employment without attention to sex, sexual orientation, gender identity, color, race, religion, age, national origin, veteran or disability status, or any other characteristic protected by federal, state, or local laws.
Vice President of Marketing
The Vice President of Marketing leads and executes the company's marketing strategy, including account-based marketing, brand strategy, demand generation, digital marketing and PR/Communications. This leader must be strategic but also very tactical by actively engaging with the marketing team to move initiatives forward through helping with writing, design direction, project management, etc. This leader allocates effort and resources to drive overall omni-channel success including the oversight and management of the company website and demand generation efforts to ensure financial growth. This leader is also responsible for owning the marketing budget and communicating marketing analytics and metrics to the rest of the senior leadership team. The individual reports to the Chief Revenue Officer (CRO).
Location
Daytona Beach FL, Akron OH, Austin TX, or Boston MA
Required Education and Experience
10+ years marketing / product marketing / brand marketing experience
Strong tactical, hands-on Account Based Marketing and SEO experience with ability to track and optimize campaigns
Experience using analytics and setting up "through-the-funnel" marketing dashboards to optimize marketing spend and initiatives
Proven track record of serving as both a strategic leader and a tactical team resource who is executing on the marketing strategy
Expertise managing and presenting a multi-brand strategy both internally (employees) and externally (customers, partners, market)
Bachelor's Degree or equivalent work experience
Responsibilities
Lead the charge in driving rapid growth across our various solutions and brands.
Oversee demand generation vehicles, their message, performance, measurement, and reporting
Collaborate with sales leaders to drive and report on revenue performance against targets across the company
Lead, coordinate and communicate go-to-market strategies and efforts across the company, including launch strategies, media/press announcements and internal employee communications
Manage the marketing budget & marketing vehicle spend; allocate dollars to deliver best ROI
Lead the Marketing Communications strategy to ensure a customer-centric value proposition is front and center
Lead marketing planning and coordination of strategy to achieve forward-looking company goals
Create and drive a marketing operations culture of measurement to track and optimize key metrics and understand the pulse of how marketing impacts revenue
Lead effective brand integration of new products and acquired companies.
Participate in product design and product marketing tradeoffs to ensure the right products are brought to market
Initiate ROI-based scenario planning to optimize marketing investments and net marketing outcomes
Know our market, customers, customer segments, trends, customer pain points, and benefits of our products / services
Consider customer impact in all marketing decisions
Study and stay abreast of industry trends, competitive strategies, best practices, opportunities, threats and develop/implement plans to keep our company in an industry-leading position.
Ability to travel: 15-20%
Preferred Background
SaaS marketing experience
Proven experience using digital Account-Based Marketing (ABM) initiatives to drive MQLs
Go-to-market experience across a multi-brand offering
Experience working with private equity-backed, fast-growth mid-market businesses
Experience with integrating acquisitions
What we Offer
We offer competitive compensation, a highly team-oriented environment, a relaxed dress code, great benefits (401K/health/dental/etc.), a strong belief in life/work balance, and a high-tech end-product that touches human lives daily and beneficially.
Sentrics is an equal opportunity employer. All applicants will be considered for employment without attention to sex, sexual orientation, gender identity, color, race, religion, age, national origin, veteran or disability status, or any other characteristic protected by federal, state, or local laws.
"We are implementing the entire Sentrics360 suite because it integrates life safety, entertainment, engagement and care insights into one complete, easy-to-use solution. The Sentrics team is top notch. And every team member we've met is a quality person with high energy. You can't go wrong partnering with Sentrics."
Joseph Jasmon | Founding Partner at Elevate Senior Living
"Our company has been working with the Sentrics' Sales Team for the last several years. We have implemented the systems and products in 19 of our communities and have seen a drastic increase in the safety of our buildings and the quality of care we can provide to seniors. The Sentrics team has proven to be a great partner for us and we are constantly impressed by the level of customer service they provide."
Nick Dwyer | Development Manager at Dover Development
"For over 15 years, we have used Sentrics Ensure360 products for life safety in our communities. Their products help our residents feel safe and secure. The company's customer service and technical assistance always provide a high level of expertise when supporting our communities. Our Sentrics partnership is greatly appreciated."
Juan Medina | Director of Building Facilities & Maintenance at Merrill Gardens
"After 15 years in long-term care, I can say I have never received such excellent customer service and ease of presentation from a provider."
Kimily Taylor | Executive Director at The Gardens of Germantown Memory Care
"I've used similar systems in the past, but nothing compares to the Sentrics product and its team. Through the Sentrics' training, I've been able to learn how to access data-driven reports that help me provide employee-specific coaching and improve resident care."
Beth Richardson | Regional Director of Operations at Arbor Terrace of Johns Creek
"We are very happy working with Sentrics! Not only were you able to install Entertain360 before our cable provider left the market, but our residents love having all the channels that are familiar to them. Your customer support team is very responsive. And although we haven't been able to utilize MessageNOW yet, it was one of the products that sold on your solution as a great way to keep our residents informed, especially during this time."
Chamika Poole, LNHA, RN | Administrator at Butler County Care Facilities
"We are extremely pleased with the TV service we have from the Entertain360 platform. Our Assisted Living residents enjoy the channel selections. Whenever service is needed, the response times are fast and issues resolved quickly. So far, we are a very happy customer!"
Dan Marczak | Business Office Manager at River Glen of St. Charles
"I would not want to work for another community that does not have a Technology Concierge"
LaBaron Hendrieth | Executive Director at The New England Club: A Holiday Retirement Community
The Engage360 system setup was a breeze. The remote control programming was the easiest I've encountered, no searching or input codes needed. By far, Engage360 was simple, and stress free compared to other systems in the market.
J Edwin Perez | Director of Environmental Services at Sonata West
Sentrics has assembled a suite of services that bring to market unified solutions. No longer do we have to piece together numerous platforms. We rely on their Infinity program to help us keep our trusted solutions up to date while allowing us to easily budget our costs.
Tony Kennard | Chief Information Officer and Partner Common Sail Investment Group
I'm so excited about the new voice technology! Navigating Engage360 is much easier; I just say what I want! I live by the KISS philosophy—just keep it simple—and that's what this voice technology does!
Nancy Bossert | Sonata West Resident
The best selling point is that it is easy, easy, easy! Easy to install, you just plug it in; easy for residents to activate from a familiar device they already have; and easy commands that help residents navigate Engage360 simply.
Brook Ellis | Regional Director for Sonata West
Sentrics is Purpose Driven
Our Purpose: Increase quality, improve financial performance, and enhance the experience for the lives that we touch each day.
What that means to:
Residents / Patients
Improve the quality of life, lower cost and stress in daily interactions, and allow engagement with their family and community in a meaningful way.
Families
Improve the quality of service they receive from their loved one's community, lower the cost and stress of their interactions with their loved one, and allow them to experience daily interaction that allows them to have peace of mind.
Owners/Operators
Improve the quality of technology and service they provide to their residents, lower the cost of ownership and maximize return on investment, and improve their interaction with their business partners.
Shareholders
Improve the quality of the assets and the performance of the organization, increase shareholder value exponentially, and create a partnership model where open and real-time communication is the norm.
Healthcare Ecosystem
Improve the access and quality of data to make better care decisions, lower the cost of healthcare in the industry, and provide a better experience to their members and patients.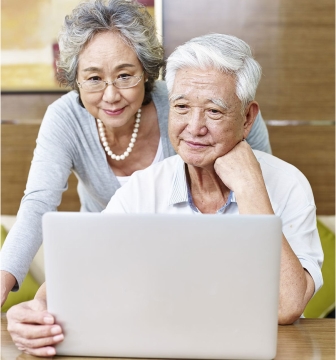 Our Culture
When you work at Sentrics, you will experience a culture designed with you in mind:
Town Halls: Monthly meetings with the Sentrics CEO keep you informed.
CEO Award: One individual is recognized each year for having the largest impact on the company.
Leadership Academy: Hand-picked group of individuals that participate in an extended servant leadership course.
Accolades: Individual team recognition for outstanding achievements.
The Extras: Organized team activities. Casual dress code. Family first philosophy. PTO, paid Holidays, healthcare benefits, 401K program and professional development opportunities.