Explore What Makes Us Different
Purpose Driven
Sentrics is singularly focused on improving the health and wellbeing of residents in senior living communities. We think of every resident as an extension of our own family.
Servant Leaders
We believe we are in this world to help others first and foremost.
Mindful Culture
When we built Sentrics, we chose to build a culture that puts employees and their families first.
Job Openings
VOIP / Network Engineer
We are looking for VoIP/Network Engineer candidates for a position located in Liberty Township, OH. The ideal candidate will have a strong background with VoIP and enterprise network environments and will support more than 300 hosted voice locations.
Responsibilities
Design network solutions including firewalls, switches, and routers to support VoIP deployments
Monitor network performance to determine if adjustments need to be made to meet SLAs
Complete technical writeups for network impairments and assist in root cause analysis documentation
Required Skills
3 to 5 years as Network Operation Engineer with VoIP deployment experience
In-depth knowledge and strong operating experience with enterprise grade routing and switching equipment
Networking and routing protocols: VLAN, TCP/IP, BGP, OSPF, EIGRP, MPLS, etc.
VoIP: SIP trunks, Soft Phones, QoS, etc.
Network security conscious
Network Management - SNMP, Prime, NetFlow, SolarWinds, TACACS/Radius, etc
Cisco and/or Metaswitch VoIP
Strong routing and switching background in Enterprise environment
Additional Desired Skills
Bachelor's degree or above in CS, Mathematics, or Engineering
Cisco ASA Firewalls
Microsoft AD
Linux OS
CCNA/CCNP
Fortinet
Education Requirements
Bachelor's or Master's degree in Computer Science, Mathematics or Engineering
Regional Sales Vice President
Sentrics needs an experienced sales executive who can generate and manage leads from the top of sales funnel to closure. This position will carry a quota and manage accounts. Ideal candidates will have established cSuite relationships across a portfolio of senior living communities in a given territory. Qualified candidates must be fully versed in the solution selling process, have a strong executive presence, and be comfortable identifying a need, presenting and demoing solutions, and asking for and negotiating a sale to closure.
Responsibilities
Identifies potential business partners including, researching, exploring, and discovering new opportunities
Closes new business deals by coordinating requirements, developing and negotiating contracts, and integrating contract requirements with business operations
Protects Sentrics' value by keeping information confidential
Updates job knowledge by participating in educational opportunities; reading professional publications to stay abreast of industry news; maintaining personal networks; participating in professional organizations, trade shows, etc
Required Skills
Closing skills
Ability to manage a pipeline and a proven history meeting sales goals
Professionalism and an executive presence
Strong prospecting skills
Ability to identify and sell to a customer's needs
Ability to manage a territory
Additional Desired Skills
Senior living sales and/or senior living operational experience
Comfortable using technology every day
Fully versed on basic social media practices, with proven experience leveraging LinkedIn Sales Navigator a plus
Knowledge of Salesforce, MS Office
Education Requirements
Bachelor's Degree a plus
Content and Digital Marketing Manager
This role will lead the content marketing activities, across digital and print platforms and formats, to support and drive brand/thought leadership, lead generation and client retention programs. Create programs, manage or develop content, analyze and report on results and optimize programs as needed to meet marketing goals. Serve as a liaison with outside agencies and maintain a network of key contacts. Perform various marketing assignments and collaborate with people inside and outside the organization. This position will be physically located in our Daytona Beach, FL or Garland, TX headquarters office. Only applicants who can be in one of those offices several days a week will be considered.
Responsibilities
Content Development: Develop and publish content (collateral, web, blogs, online ads, press releases, documentation) and digital marketing (social media, email marketing, online ads) plans to achieve goals in brand/thought leadership, lead generation and client retention programs. Help schedule editorial calendar and interact with agency in its content development efforts.
Digital Execution: Recommend, measure and execute SEO and PPC strategies and capabilities with outside agencies to optimize results across the most relevant search engines.
Program Measurement: Review, analyze and assess the effectiveness of electronic marketing programs against objectives and implement any required corrections, modifications or alternatives to improve quality, timeliness of communications and marketing ROI. Ensure data, learnings and ROI analysis from marketing campaigns are report to the business. Track and report on marketing program results through the entire sales lifecycle from contact to close.
Electronic demos. Capture and develop sales demos including collaborating on storyboard, capturing video via Camtasia and editing interactive content via Captivate.
Develop training content. Work with corporate trainer to develop interactive content used in live, web-based and on-demand training.
Email Marketing Program Support. Create email campaigns, build and execute within Pardot and pull reports.
Additional Work. Provide support as needed in design, promotions, corporate events/conferences and activities.
Required Education and Experience
Bachelor's Degree in English, Communications, Marketing or an equivalent degree, from an accredited university
Two to five years' experience in an equivalent role
Familiarity with social media platforms including LinkedIn and Facebook
Wide variety of writing styles including collateral, blogs, social media posts, sales demos, and technical documentation
Working knowledge of video development platforms including Camtasia and Captivate
Preferred Education and Experience
Senior living industry experience
Salesforce / Pardot familiarity
Familiarity with healthcare or senior living software solutions
Success Factors & Job Competencies
The ability to design and develop all types of content. Must have writing samples available.
Proven editorial skills with an outstanding command of the English language. Ability to interview subject matter experts and write a compelling story.
Ability to create and manage complex projects including editorial calendars, campaigns and more.
Comfortable working in a fast-paced environment and delivering accurate results in a timely fashion
Strong interpersonal skills and the ability to work with all levels within a company
Excellent organizational and coordination skills
Demonstrated expertise in creating video tutorials using screen capture and other editing software
Self-starter who works well independently as well as within a team
Ability to multitask
Performance standards
Semiannual performance reviews
Weekly progress meetings with manager
Physical Requirements and Work Environment
Ability to work nights and weekends when necessary
Physical ability to sit at a computer and type in a comfortable office setting
Ability to lift up to 50 pounds
Long periods of standing and walking when providing services on-site
Ability to legally drive and travel within the United States
Travel
Minimal if any travel required.
"We are implementing the entire Sentrics360 suite because it integrates life safety, entertainment, engagement and care insights into one complete, easy-to-use solution. The Sentrics team is top notch. And every team member we've met is a quality person with high energy. You can't go wrong partnering with Sentrics."
Joseph Jasmon | Founding Partner at Elevate Senior Living
"Our company has been working with the Sentrics' Sales Team for the last several years. We have implemented the systems and products in 19 of our communities and have seen a drastic increase in the safety of our buildings and the quality of care we can provide to seniors. The Sentrics team has proven to be a great partner for us and we are constantly impressed by the level of customer service they provide."
Nick Dwyer | Development Manager at Dover Development
"For over 15 years, we have used Sentrics Ensure360 products for life safety in our communities. Their products help our residents feel safe and secure. The company's customer service and technical assistance always provide a high level of expertise when supporting our communities. Our Sentrics partnership is greatly appreciated."
Juan Medina | Director of Building Facilities & Maintenance at Merrill Gardens
"After 15 years in long-term care, I can say I have never received such excellent customer service and ease of presentation from a provider."
Kimily Taylor | Executive Director at The Gardens of Germantown Memory Care
"I've used similar systems in the past, but nothing compares to the Sentrics product and its team. Through the Sentrics' training, I've been able to learn how to access data-driven reports that help me provide employee-specific coaching and improve resident care."
Beth Richardson | Executive Director at Arbor Terrace of Johns Creek
"We are very happy working with Sentrics! Not only were you able to install Entertain360 before our cable provider left the market, but our residents love having all the channels that are familiar to them. Your customer support team is very responsive. And although we haven't been able to utilize MessageNOW yet, it was one of the products that sold on your solution as a great way to keep our residents informed, especially during this time."
Chamika Poole, LNHA, RN | Administrator at Butler County Care Facilities
"We are extremely pleased with the TV service we have from the Entertain360 platform. Our Assisted Living residents enjoy the channel selections. Whenever service is needed, the response times are fast and issues resolved quickly. So far, we are a very happy customer!"
Dan Marczak | Business Office Manager at River Glen of St. Charles
"I would not want to work for another community that does not have a Technology Concierge"
LaBaron Hendrieth | Executive Director at The New England Club: A Holiday Retirement Community
The Engage360 system setup was a breeze. The remote control programming was the easiest I've encountered, no searching or input codes needed. By far, Engage360 was simple, and stress free compared to other systems in the market.
J Edwin Perez | Director of Environmental Services at Sonata West
Sentrics has assembled a suite of services that bring to market unified solutions. No longer do we have to piece together numerous platforms. We rely on their Infinity program to help us keep our trusted solutions up to date while allowing us to easily budget our costs.
Tony Kennard | Chief Information Officer and Partner Common Sail Investment Group
Sentrics is Purpose Driven
Our Purpose: Increase quality, improve financial performance, and enhance the experience for the lives that we touch each day.
What that means to:
Residents
Improve the quality of life, lower cost and stress in daily interactions, and allow engagement with their family and community in a meaningful way.
Families
Improve the quality of service they receive from their loved one's community, lower the cost and stress of their interactions with their loved one, and allow them to experience daily interaction that allows them to have peace of mind.
Owners/Operators
Improve the quality of technology and service they provide to their residents, lower the cost of ownership and maximize return on investment, and improve their interaction with their business partners.
Shareholders
Improve the quality of the assets and the performance of the organization, increase shareholder value exponentially, and create a partnership model where open and real-time communication is the norm.
Healthcare Ecosystem
Improve the access and quality of data to make better care decisions, lower the cost of healthcare in the industry, and provide a better experience to their members and patients.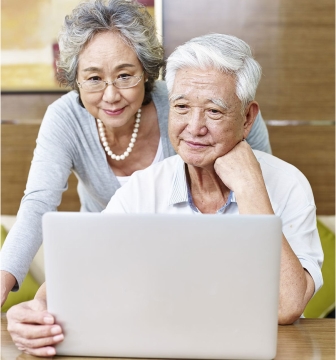 Our Culture
When you work at Sentrics, you will experience a culture designed with you in mind:
Town Halls: Monthly meetings with the Sentrics CEO keep you informed.
CEO Award: One individual is recognized each year for having the largest impact on the company.
Leadership Academy: Hand-picked group of individuals that participate in an extended servant leadership course.
Accolades: Individual team recognition for outstanding achievements.
The Extras: Organized team activities. Casual dress code. Family first philosophy. PTO, paid Holidays, healthcare benefits, 401K program and professional development opportunities.