Content delivery made easy
Engage Content Manager (CMS) helps your community communicate what you want to who you want regardless of digital proficiency.
Deployed content flows through one or multiple end-points designed to enhance engagement and personalize digital experiences.
Calendars
Menus
Photos
Alerts
And more
Learn More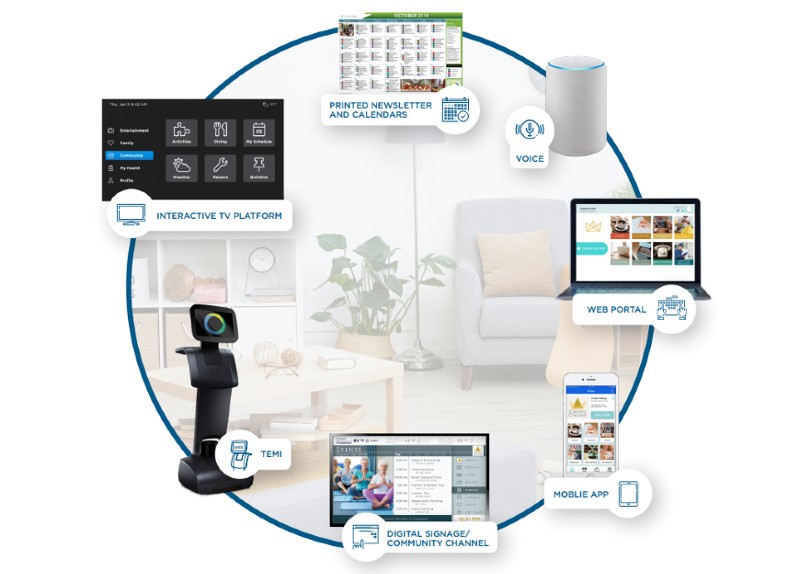 Engagement in the palm of your hand
Free to download on iOS and Android, the Sentrics' Engage mobile app provides a direct line of communication for residents, families, prospects, and team members. Our app is designed to be senior-friendly and serves as a powerful streamlined tool for the entire community.
One app for all users
Accessible communications
Social connections
Connect with community from anywhere
Photo and video sharing
Video conferencing and live streaming enabled
Learn More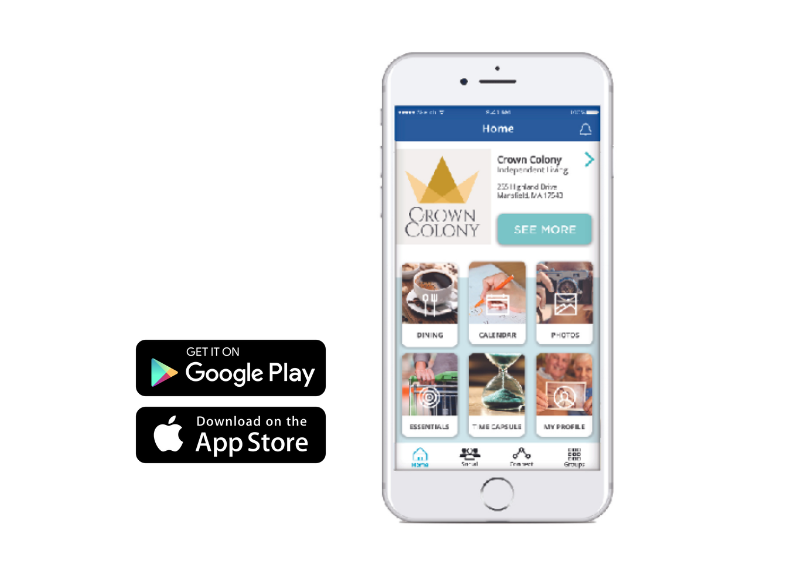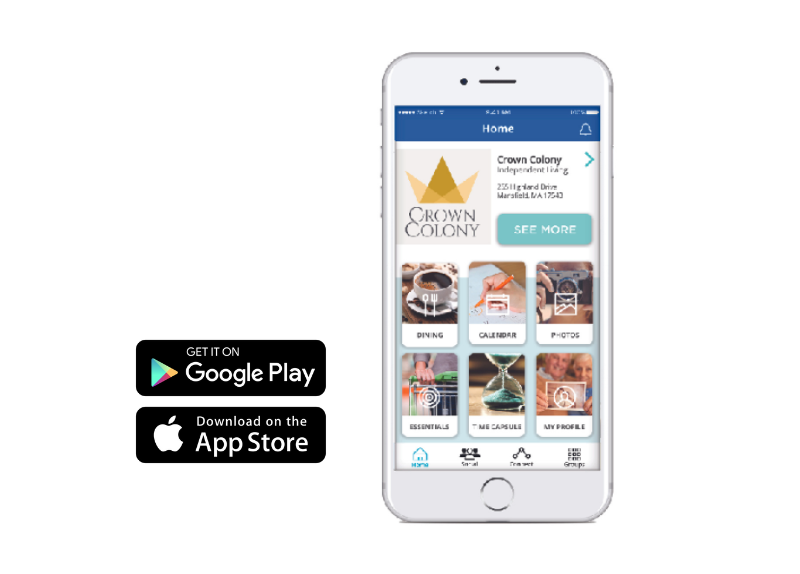 Broadcast your messages quickly
Engages's state-of-the-art digital signage provides communication with striking displays for broadcasting messaging and showcasing content.
Customized design
Integration options
Hardware diversity
Community channel
Learn More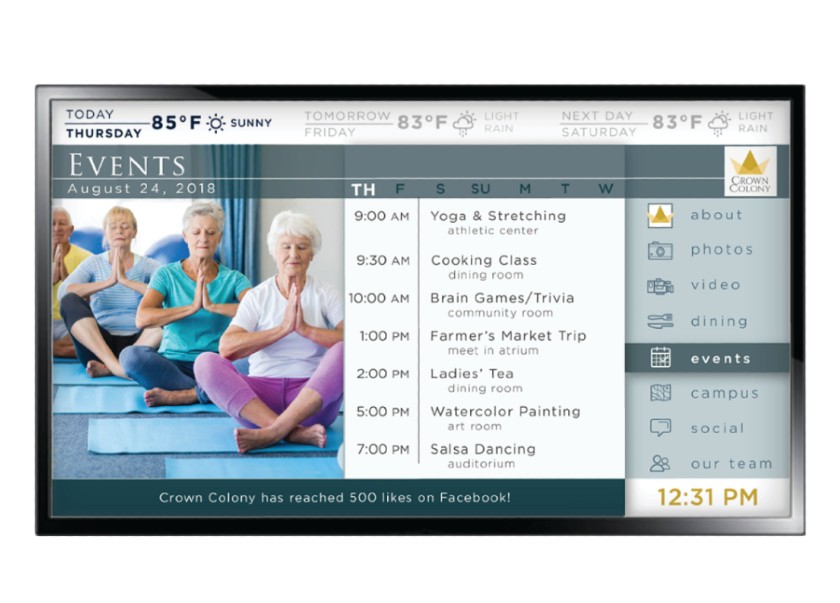 Bringing Alexa to your community
Bring voice assistance to life for senior living residents with Amazon Alexa. Promote resident independence and empowerment by giving them the power to connect using only their voice.
Amazon Alexa
Answers resident questions
Smart home enabled
Voice enterprise deployement
Learn More
Residents stay engaged without leaving their room
Stay connected from the comfort of your home. In-room TV allows residents to view digital signage, sign-up for activities, attend exercise classes and more all from their television.
Integrated into set-top box
No HDMI input changes
one remote
All community content
Senior focused engagement programming
Learn More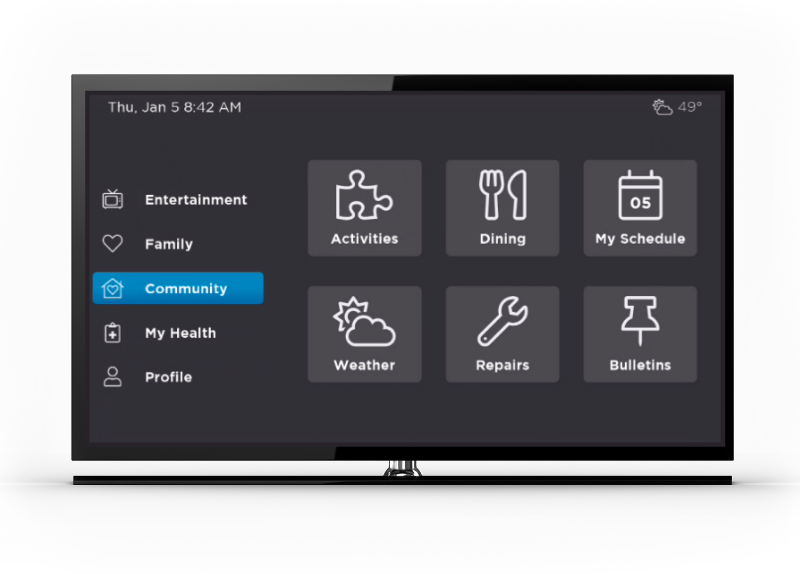 Access your community information from anywhere
A user-friendly web-based platform to help residents stay connected to their community. Easily register for activities and received important community announcements from any device with internet access.
Accessible on an internet browser
Intuitive UX
Personal control
Global access
Learn More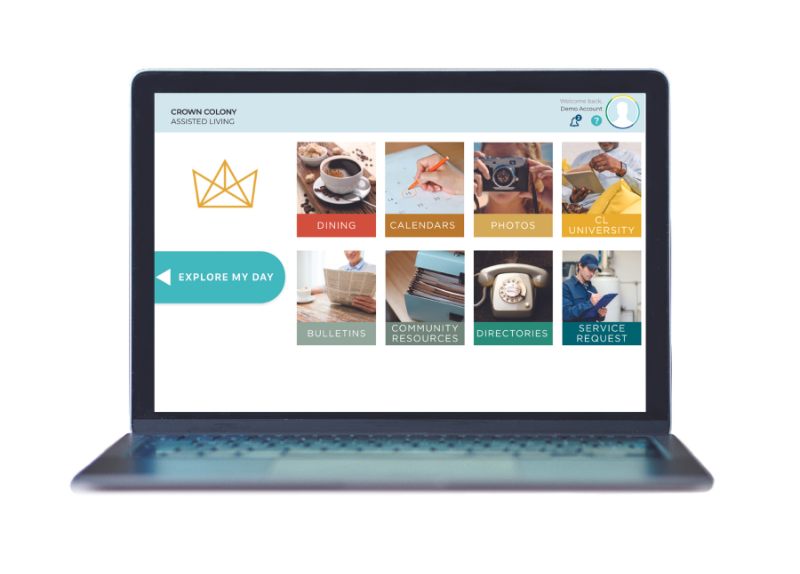 Robotic assistance for your community
The Temi personal robot assists staff with day-to-day operations, connects residents with family members and offers endless engagement opportunities throughout the community.
Autonomous movement
Telepresence
Intelligent assistance
Expert consultation
Learn More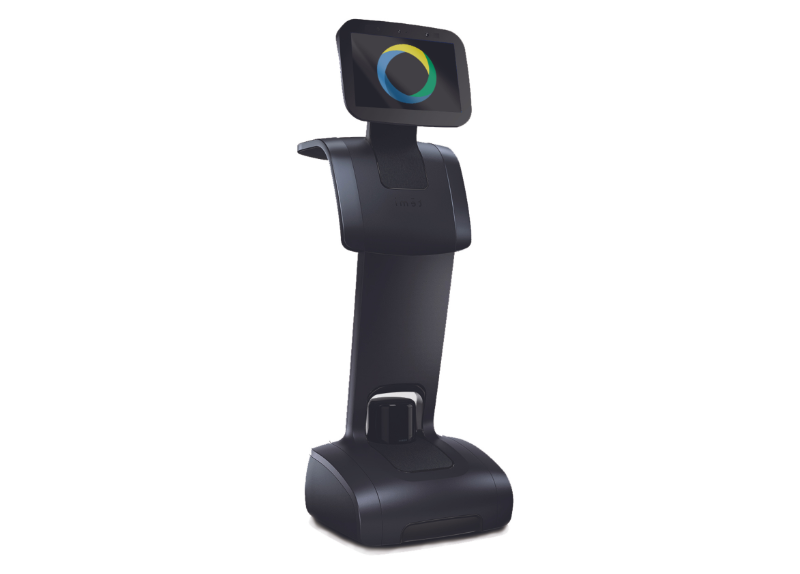 Printing without the hassle
To maintain operation efficiencies make it easy to print your content directly from our platform. You have complete freedom to design calendars, newsletters, menus, and more.
Export to print
Professional designed templates
Delivery options
Printing size options
Learn More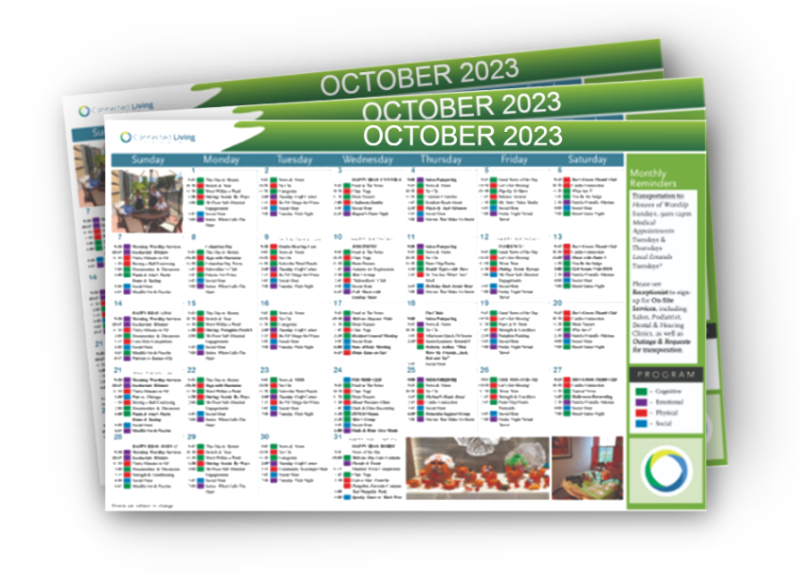 Seamless integration with leading technologies
In addition to our built-in features and powerful APIs our platform integrates with other technologies to enhance your community's capabilities.
Export to print
Professional designed templates
Delivery options
Printing size options
Learn More
Data and analytics you can actually use
Sentrics' engage platform was built with robust visual analytics in mind.
EHR platforms
Point of Sale systems
Calendar management solutions
and more
Learn More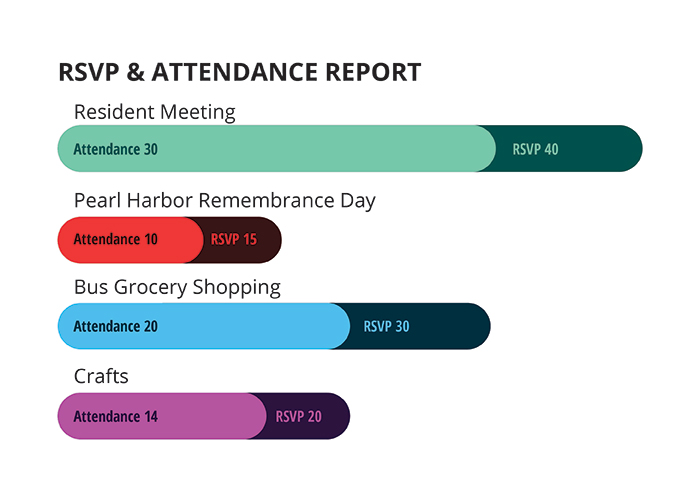 "We are implementing the entire Sentrics360 suite because it integrates life safety, entertainment, engagement and care insights into one complete, easy-to-use solution. The Sentrics team is top notch. And every team member we've met is a quality person with high energy. You can't go wrong partnering with Sentrics."
Joseph Jasmon | Founding Partner at Elevate Senior Living
"Our company has been working with the Sentrics' Sales Team for the last several years. We have implemented the systems and products in 19 of our communities and have seen a drastic increase in the safety of our buildings and the quality of care we can provide to seniors. The Sentrics team has proven to be a great partner for us and we are constantly impressed by the level of customer service they provide."
Nick Dwyer | Development Manager at Dover Development
"For over 15 years, we have used Sentrics Ensure360 products for life safety in our communities. Their products help our residents feel safe and secure. The company's customer service and technical assistance always provide a high level of expertise when supporting our communities. Our Sentrics partnership is greatly appreciated."
Juan Medina | Director of Building Facilities & Maintenance at Merrill Gardens
"After 15 years in long-term care, I can say I have never received such excellent customer service and ease of presentation from a provider."
Kimily Taylor | Executive Director at The Gardens of Germantown Memory Care
"I've used similar systems in the past, but nothing compares to the Sentrics product and its team. Through the Sentrics' training, I've been able to learn how to access data-driven reports that help me provide employee-specific coaching and improve resident care."
Beth Richardson | Regional Director of Operations at Arbor Terrace of Johns Creek
"We are very happy working with Sentrics! Not only were you able to install Entertain360 before our cable provider left the market, but our residents love having all the channels that are familiar to them. Your customer support team is very responsive. And although we haven't been able to utilize MessageNOW yet, it was one of the products that sold on your solution as a great way to keep our residents informed, especially during this time."
Chamika Poole, LNHA, RN | Administrator at Butler County Care Facilities
"We are extremely pleased with the TV service we have from the Entertain360 platform. Our Assisted Living residents enjoy the channel selections. Whenever service is needed, the response times are fast and issues resolved quickly. So far, we are a very happy customer!"
Dan Marczak | Business Office Manager at River Glen of St. Charles
"I would not want to work for another community that does not have a Technology Concierge"
LaBaron Hendrieth | Executive Director at The New England Club: A Holiday Retirement Community
The Engage360 system setup was a breeze. The remote control programming was the easiest I've encountered, no searching or input codes needed. By far, Engage360 was simple, and stress free compared to other systems in the market.
J Edwin Perez | Director of Environmental Services at Sonata West
Sentrics has assembled a suite of services that bring to market unified solutions. No longer do we have to piece together numerous platforms. We rely on their Infinity program to help us keep our trusted solutions up to date while allowing us to easily budget our costs.
Tony Kennard | Chief Information Officer and Partner Common Sail Investment Group
I'm so excited about the new voice technology! Navigating Engage360 is much easier; I just say what I want! I live by the KISS philosophy—just keep it simple—and that's what this voice technology does!
Nancy Bossert | Sonata West Resident
The best selling point is that it is easy, easy, easy! Easy to install, you just plug it in; easy for residents to activate from a familiar device they already have; and easy commands that help residents navigate Engage360 simply.
Brook Ellis | Regional Director for Sonata West
More on Engage
How does it keep my community connected?
Engage provides your community with a flexible and scalable platform that allows you to deliver content and communications to specific audiences at specific times using using whatever device your audience is most comfortable.
How does Engage benefit my residents?
Our Engage platform allows your residents to stay up to date with everything that is going on in your community. They can also sign up for activities, check your menus, submit maintenance requests, take exercise classes, watch faith based programming, and more.
How does it connect residents with friends and family?
Our free to download mobile app integrates with leading social platforms like YouTube and Zoom. The app also has built in social networking for families and one touch video chat functionality.
How does Engage enhance community operations?
Communities can post safety notifications, dining menus, events, and activity calendars. All these post simultaneously on your digital signs, resident TVs, the web portal, the mobile app, and other end points, This streamlines unnecessary repetitive tasks for your staff and allows them to focus on what is important.
How does Engage help residents' families?
Engage gives family members peace of mind, knowing that their loved one is safe, healthy, and engaged. With the app family members can see community events and activities, calendar items, and even dining menu options. And the social media functionality allows them to stay connected with their loved one.
Can you print content that's in Engage?
Yes you can. Our Engage platform is designed to maintain operational efficiencies by making it easy to print content directly from our platform. You also have the complete freedom to design and build branded calendars, newsletters, menus, and more.
Can you view meals on Engage?
Residents can browse the dining menu to find exactly what they're craving with robust meal filters, such as special meals, as well as view meal image and descriptions.
Other Senior Living Solutions

Real-Time Location System(RTLS) based eCall for new construction and existing locations.
Learn More

Made for senior living infotainment solution with TV, internet, voice, and bundled services.
Learn More

Data-driven solution that turns thousands of data points into actionable insights to improve the quality of resident care.
Learn More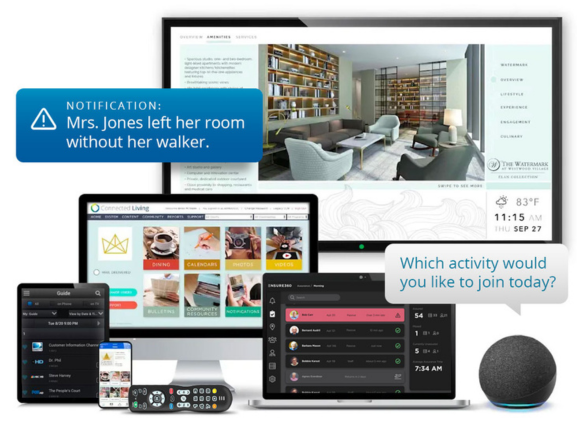 Connect Simply. Engage Fully.
Engage ecosystem allows residents to interact and receive community communications how they're most comfortable. Communicate to who you want, when you want, and how it is best received. Increased resident and patient independence coupled with increased communication reduce your staff's workload.