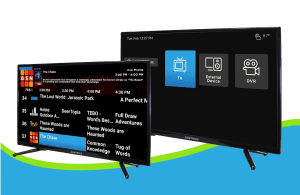 We're offering a limited-time sale on these specially designed TVs:
43-inch TV: Reduced to $289 from $379
32-inch TV: Reduced to $189 from $289
And the best part? If you purchase 10 or more TVs, we're offering an even deeper discount.
Sentrics understands the unique needs of senior living communities and how the right technology can make a difference in your residents' daily lives. That's why we've designed a TV that's perfectly suited to senior living communites, complete with a standardized tuner that eliminates any compatibility issues – something not found in the mainstream consumer market.